Moby says he once tried to brush his dick against Donald Trump
Insert "South Side" pun.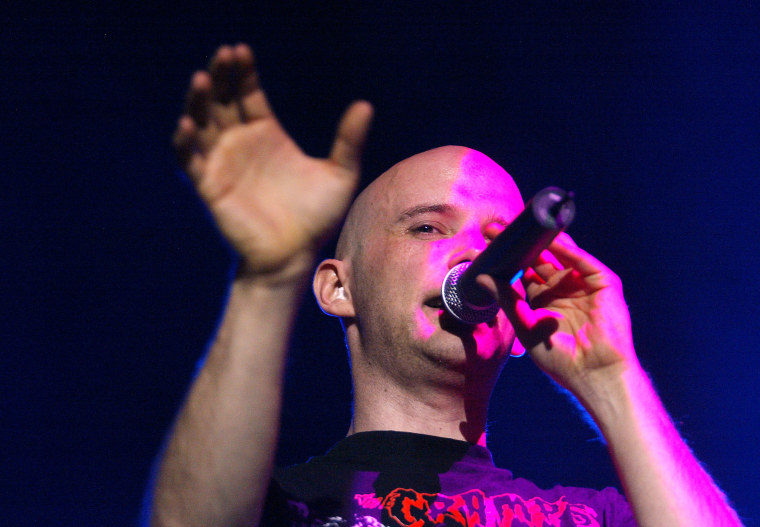 Later this week, Moby will release his second memoir, Then It Fell Apart, via Faber Social. The book chronicles the success and chaos that followed his most successful album, 1999's Play, an era where he "took ecstasy for breakfast" most days. It's packed with uniquely turn of the century anecdotes, including stories with David Bowie, Madonna, Vladimir Putin and, yes, a pre-Apprentice Donald Trump.
This weekend, The Times published an excerpt from the book where Moby shakily recalls a night in which he might have rubbed his penis on an unsuspecting Donald Trump after being dared by a friend to "knob-touch" the now-president. Read a bit of the cringe-inducing moment below.
I was dared to brush my drunken, flaccid penis up against Donald Trump's suit jacket. Although, in the spirit of alcoholic disclosure, my caveat is this: as I was very drunk and high at the time I'm still not 100% sure it actually happened. But even though this happened almost 20 years ago, I'm still perpetually stunned by the fact that Americans elected as president a dimwitted con man whose only claim to fame is that he once hosted a mediocre reality-TV show.

"Moby, go knob-touch Donald Trump," Lee said.

"Really?" I asked. "Should I?"
Donald Trump was a mid-level real-estate developer and tabloid-newspaper staple whose career had recently been resuscitated by a reality-TV show.
"Yeah," Dale said.
"Yeah," Clarice said, mischievously.
"Shit," I said, realizing I now had to knob-touch Donald Trump.
I drank a shot of vodka to brace myself, pulled my flaccid penis out of my pants, and casually walked past Trump, trying to brush the edge of his jacket with my penis. Luckily he didn't seem to notice or even twitch.
Then It Fell Apart hits shelves May 2.