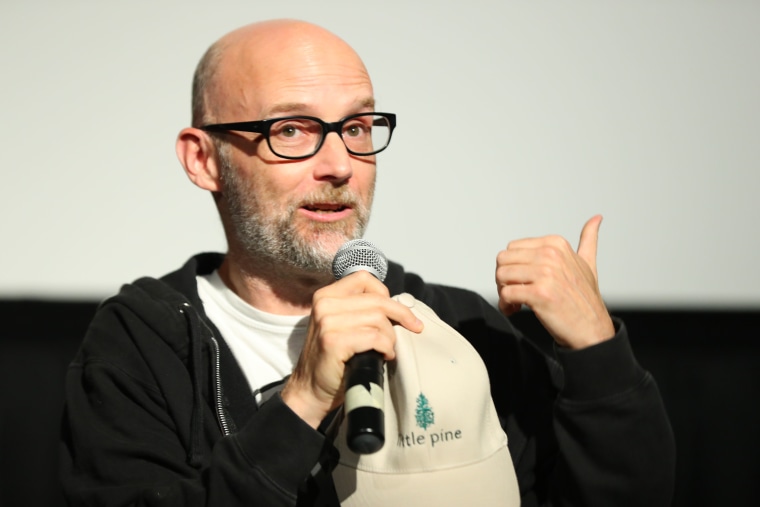 One of Congress's investigations into President Donald Trump has a Moby connection, according to a new report in the New York Times.
Val Broeksmit came into possession of documents outlining the inner workings of Deutsche Bank after the suicide of his father, Deutsche Bank executive Bill Broeksmit. It was during a dinner in Los Angeles that Val Broeksmit met Moby, who told the Times "he was impressed by Mr. Broeksmit's exploits and existential sadness."
Soon afterward, Moby introduced Val Broeksmit to Congressman Adam Schiff, chairman of the House Intelligence Committee, which is investigating President Donald Trump's financial history with Deutsche Bank. Broeksmit's materials have reportedly been seen by the Federal Reserve, Congress, and the F.B.I.
Broeksmit's promo cycle for his tell-all seems to have been overall more successful than Moby's. While promoting his book Porcelain, Moby claimed he dated actress Natalie Portman, who denied it. Moby pushed back to considerable criticism, apologized, then announced a hiatus from public life.