Moby cancels book tour, announces "I'm going to go away for awhile" after Natalie Portman dating dispute
The electronic musician's new book claims he and Portman dated in 1999, something the actress vehemently pushed back on.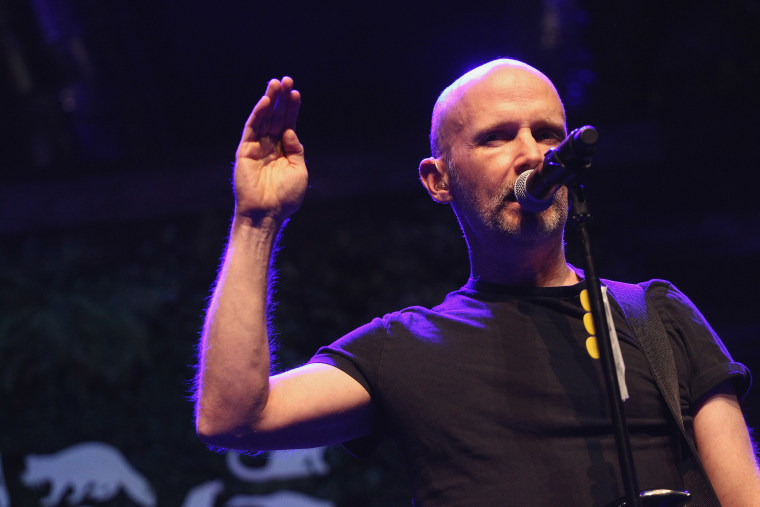 Moby has canceled his U.K. book tour behind his prophetically-titled memoir Then It Fell Apart. The announcement was made on Moby's official website, which reads that the artist is "canceling all upcoming public appearances for the foreseeable future." The tour's end comes in the wake of the controversy surrounding claims made in Then It Fell Apart about Moby's alleged romantic relationship with Natalie Portman in 1999.
In the book, Moby claimed that he met Portman, then 20, after a show in 1999, with a romantic relationship developing soon after. Portman forcefully refuted these claims last week: "I was surprised to hear that he characterized the very short time that I knew him as dating because my recollection is a much older man being creepy with me when I just had graduated high school." Portman also denied that she was 20 when they met ("I had just turned 18") and claimed the publisher did not contact her for a fact check, claiming that "There are many factual errors and inventions" in Moby's story.
Moby initially responded with a since-deleted Instagram post containing photographs of him and Portman. He wrote in the post's caption that he "[couldn't] figure out why she would actively misrepresent the truth about our(albeit brief)involvement."
On Wednesday, Moby shared two Instagram posts addressed the book tour's cancellation and the Portman controversy. "I'm going to go away for awhile," he wrote in one before apologizing for the second time in four days. "I am the one who released the book without showing it to the people I wrote about," Moby wrote in his caption. "I'm the one who posted defensively and arrogantly. I'm the one who behaved inconsiderately and disrespectfully, both in 2019 and in 1999. There is obviously no one else to blame but me."