Rosalía tips her hand in the "Aute Cuture" video teaser
The full music video for the new track is out May 30.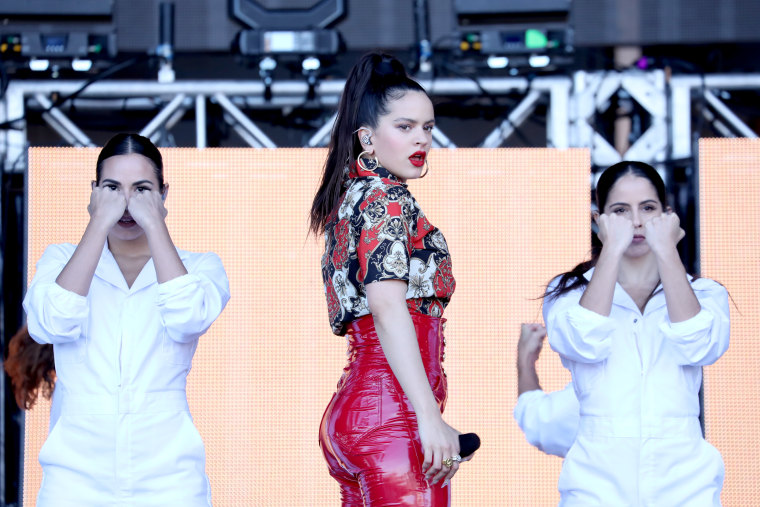 There are many moving parts to the inimitable whole that is Rosalía's style, and one of the more striking ones is her nail art. It appears that colorful and creative fingertips will have a central focus in the upcoming music video for "Aute Cuture," judging from the clip's just-released teaser. Check it out below.
In the brief clip posted to Instagram, a figure leans against a phone box and gives us a taste of the video's main characters: "In the business of beauty, things aren't always pretty," he says. "This was especially true in the affairs of Autre Cuture, a mystic beauty gang. The gang once came over this town doing perfect fucking nails said to contain uncanny magic."
"Autre Cuture" comes after Rosalía's album El Mal Querer. Read The FADER's review here. She's got a collaboration with Billie Eilish in the works, and dropped a new single called "Con Altura" with J Balvin and El Guincho in March.