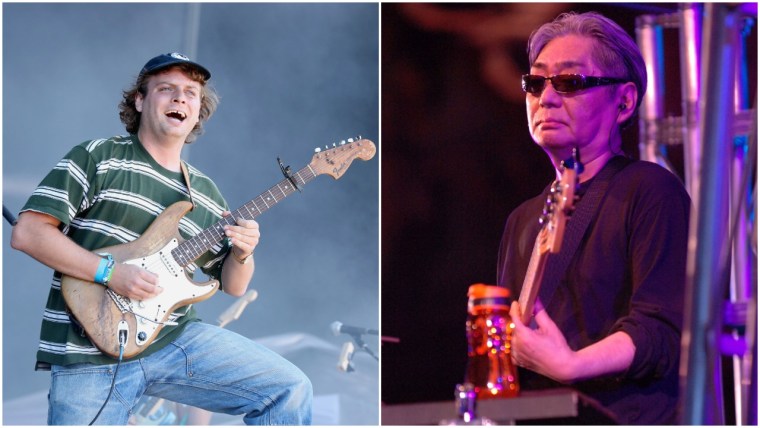 Mac DeMarco provided CBC Radio listeners with a handful of key songs from Haruomi Hosono, a Japanese singer-songwriter and key influence on DeMarco's music, according to the man himself. Listen to DeMarco's segment on CBC's q here.
Hosono is well-known inside of Japan as a founding member of Yellow Magic Orchestra, as well as for his solo material as a pop artist. However, much of his work remains unreleased across the world — around 2009, DeMarco discovered Hosono's song "Bara To Yaju" on YouTube labeled as "Rare Japanese Groove." From there DeMarco became a superfan of Hosono's work, even styling the cover of his album Salad Days after Hosono's 1973 Hosono House.
"Honest to God, since I heard him, you know, I probably heard him about 10 years ago now, I've just been trying to rip him off," DeMarco said of Hosono, or "the Hoseman," as DeMarco occasionally refers him. "He's been my favourite thing to dive in to or listen to or try and emulate for a long time... There's a wealth in terms of what I'd like to achieve."
As he shares a number of his favorite Hosono songs, DeMarco speaks fluently and with clarity on how Hosono's music works and affects him. "One thing I've taken from him is taking a wealth of musicality... and making it accessible. Not dumbing it down, but making it easy to digest."
Light In The Attic Records announced a reissue of five Haroumi Hosono records in 2018 — Hosono heads on a U.S. tour this month. Listen to DeMarco's cover of Haroumi's 1975 song "Honey Moon" below.