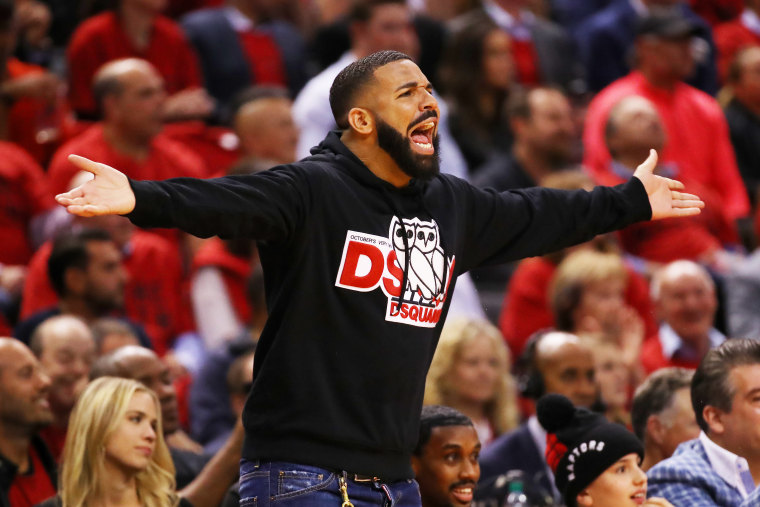 ESPN is reporting that the NBA spoke to the Toronto Raptors about Drake's conduct at the Eastern Conference finals. Over the past few weeks, Drake has ruffled feathers over his conduct at games, which has included trolling, cackling, hollering, and leaving his courtside seat to give Raptors coach Nick Nurse a shoulder massage. Last year, the NBA warned Drake after a confrontation with former Cavaliers player Kendrick Perkins.
After the shoulder-rubbing incident, Milwaukee Bucks coach Mike Budenholzer commented on Drake's antics, saying "There's certainly no place for fans and, you know, whatever it is exactly that Drake is for the Toronto Raptors. You know, to be on the court, there's boundaries and lines for a reason, and like I said, the league is usually pretty good at being on top of stuff like that."
Drake has been the Toronto Raptors' global ambassador since the 2013-14 season, and has, until this year, brought particularly bad fortunes on whatever team he's supporting. This year, even with the Drake curse lifted, it seems the rapper can't get himself out of trouble.