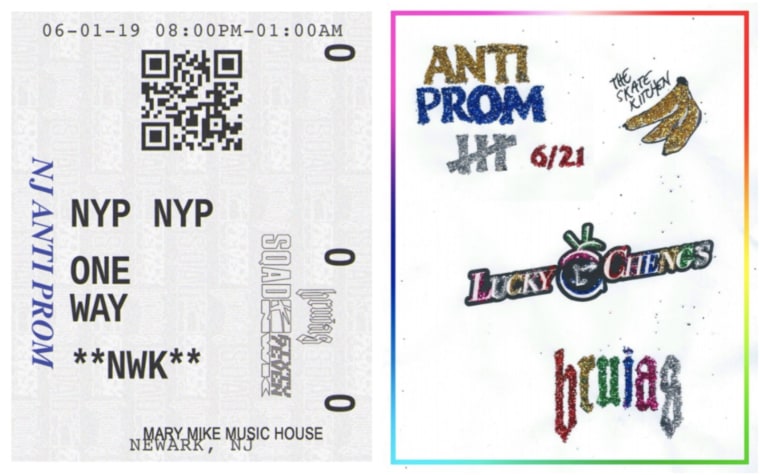 It's Anti Prom season, and this year, BRUJAS are hosting two equally huge parties to celebrate. For the first time, on June 1, they'll join forces with 67 Sqad Newark at Mary Mike Music House for a New Jersey Anti Prom, uniting against gentrification and celebrating the transit systems that move us every day. The party will feature sets from Big Moose, Uniiqu3, Kill Scott Heron, DJ Guy, Tah, Eastern Foreigner, and more.
The New York party, held on June 21, will be co-hosted with The Skate Kitchen for "the queerest thing skateboarding has ever seen." It'll be held at Lucky Cheng's cabaret, at the Hudson Yards, with "prizes and reality checks" courtesy of Princess Paulina and Dada Coz, and performances from Maliibu Miitch, Slim Poppins, Tabby Wakes and PWRLVL 9000.
Peep the flyers for both events above, and find out more about the parties here.