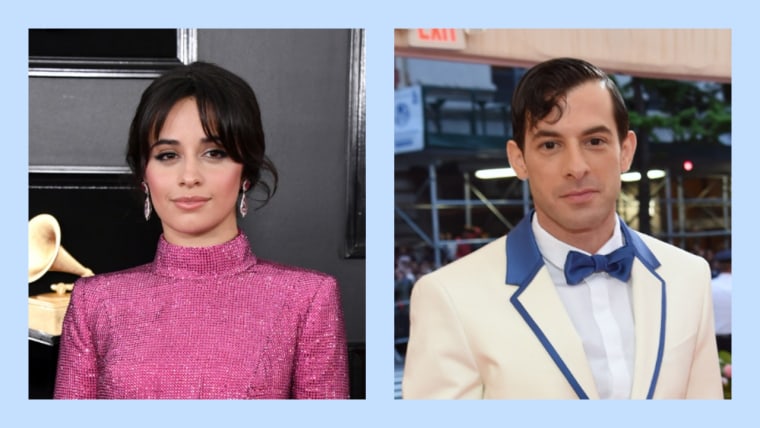 Anyone with even the vaguest knowledge of the prolific British producer Mark Ronson knows that while he worships great pop — he's a tragic for interpolating and reinterpreting pop standards, often to his own detriment — he's never really been that great at actually making great pop. His best songs have been carried by notable and recognisable vocalists like Amy Winehouse and Bruno Mars, and his other tracks have never really stuck.
Ronson's latest album, Late Night Feelings, is shaping up to be a different beast: while the model (a bunch of guest vocalists with Ronson production) is the same, the songs have generally been pretty great so far. Led by the Miley Cyrus collab "Nothing Breaks Like A Heart" — both Miley's and Ronson's best work in yonks — the singles from Late Night Feelings have generally been pretty memorable. The latest track to come out of the record, a co-write with Tame Impala's Kevin Parker that's sung by Camila Cabello, called "Find U Again," is an absolute doozy: a classic-feeling pop song with decidedly of-the-moment sensibilities and no sonic references specific enough to tie it to one place or time.
"Find U Again," like the best pop classics, is loaded with cliché but also strangely specific in its lingo and logic. Generic turns of phrase like "there's a you-shaped hole in my bed" are countered with ridiculous and perfect couplets like "this crush is kind-of crushing me / I do therapy at least twice a week." These are emotions blown out to their natural end points: breakup sadness portrayed with the brightness and intensity of a road flare. The song that most comes to mind when I hear "Find U Again" is the Backstreet Boys' "I Want It That Way," another song so obsessed with its own soul-destroying sadness that it never actually stops to, well, make any sense. (The verses of "I Want It That Way" are, quite notoriously, in opposition to its chorus — producer Max Martin simply decided that 'feel' was more important than lyrical sense, and he was damn right.)
It helps that writers, for whatever reason, perhaps by sheer virtue of the fact that she's more interesting and distinctive vocalists currently working, tend to write complex vocal melodies for Cabello; they're all over her debut record Camila (the way she says "hero-een" in "Never Be The Same" kills me) and they're all over "Find U Again." Listen to the way she modulates her voice when she sings "tears in your eyes" or the breathy, sing-speak-y falsetto she switches to in the verses; she adds an incredible amount of depth to lyrics most people will only hear briefly on the radio or in a shopping mall. It makes complete sense that Parker wrote the vocal melody for "Find U Again;" like much of Tame Impala's music, it's finely-wrought brilliance masquerading as wide-reaching simplicity.
Mark Ronson doesn't really have a history of massive chart success, the gargantuan "Uptown Funk" notwithstanding, so I don't expect "Find U Again" to really find a massive audience. I really really hope it does though; it feels like a song that deserves to be a classic, up there with "Dancing On My Own" and "Everything Is Embarrassing" as sad-dancefloor staples. Listen to "Find U Again" below.