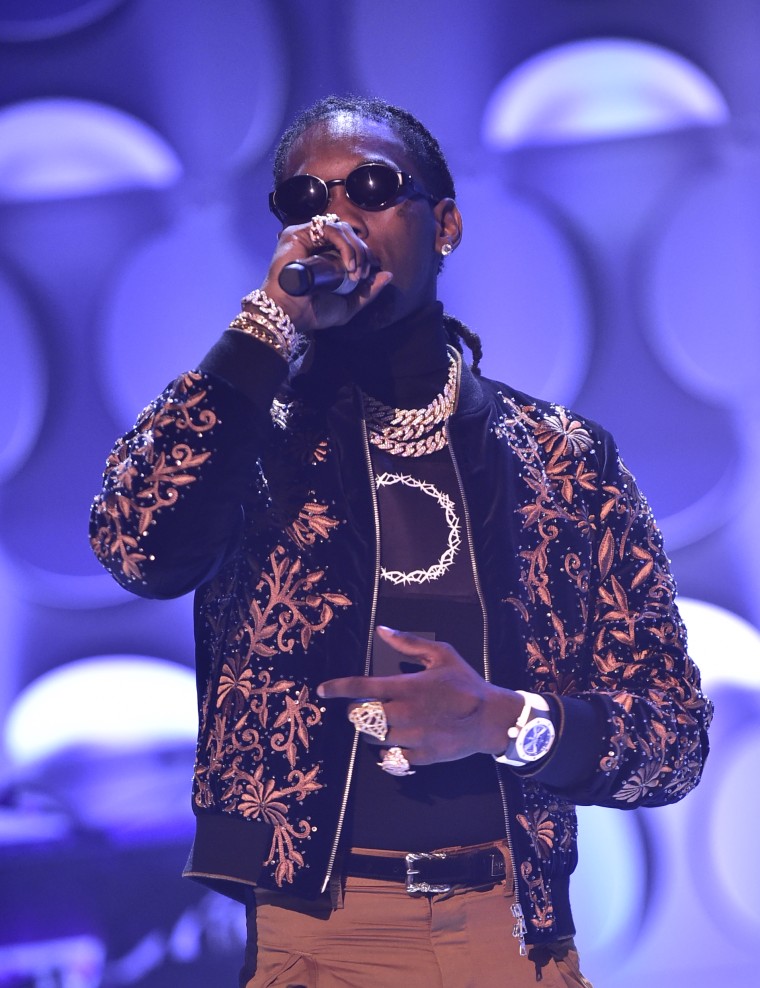 TMZ is reporting that the felony charges for destroying a man's phone against Migos' Offset have been dropped. A warrant for the rapper's arrest was originally issued after he smashed a man's phone at a Target in Georgia.
According to TMZ, the Fulton County District Attorney's Office set aside the warrant after Offset paid $160.92 to repair the man's phone screen. According to the DA's Office, the warrant should never have been issued as a felony. Apparently the original reason the victim filed the police report was simply to get Offset to pay for the phone repair; he never wanted the rapper to be arrested.
On the musical front, Offset recently dropped the video for "Clout," the duet with his partner Cardi B from his recent solo record Father of 4, and joined Marlo and City Girls on a new track.