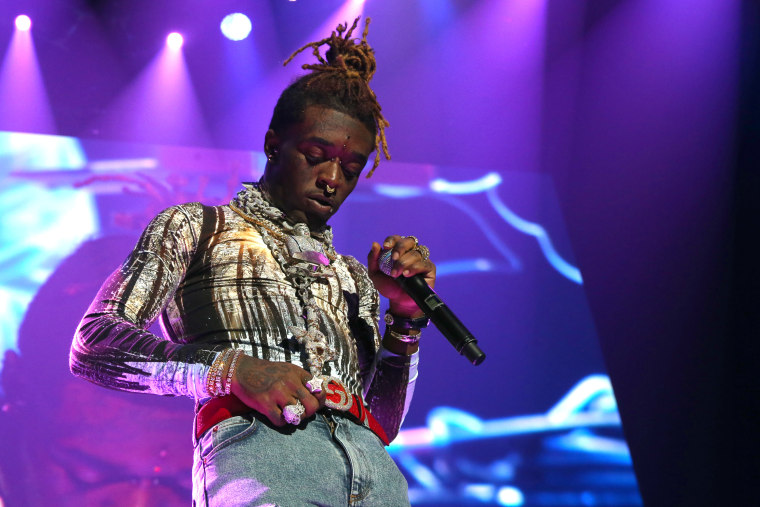 Lil Uzi Vert's album Eternal Atake still has no release date despite the release of two singles "That's A Rack" and "Sanguine Paradise," which led hopeful fans to speculate that relations between rapper and his label Generation Now were becoming less fraught.
Things are looking unambiguously brighter, though: The rapper did announce at Rolling Loud Miami that the project was finished months after claiming he quit music and "deleted everything," and on Thursday, Lil Uzi Vert gave another, more vague update on Eternal Atake via Instagram Live.
"I know what y'all want, and Imma give it to you all," Uzi says at the start of the clip, streaming below, adding that he's taking time to get the project just right. "I just want this to be right for y'all. I want to be able to just play this and we all just look at each other and just start hitting The Woah. Like, relax. I got you."
Uzi went on to say that it's "too late" for some unnamed parties, perhaps a reference to a still-simmering beef with Generation Now's Don Cannon and DJ Drama. "One thing about me, the way I got this shit set up, see, what I did was I manipulated time. And it's never too late for me. It's too late for them. That's the problem.