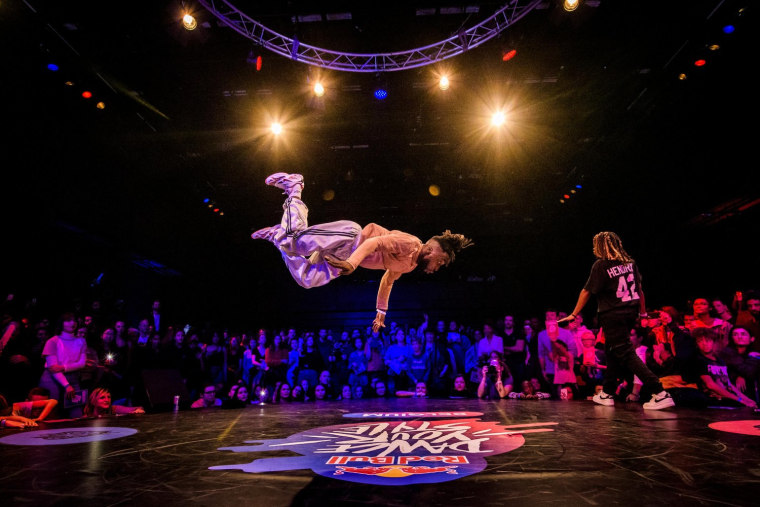 Red Bull has long provided a platform to position dancers as athletes, and with talks to bring breakdancing to the 2024 Olympics, it's a connection that's becoming more difficult to deny. The energy drink brand recently launched its brand new freestyle-focused competition Dance Your Style in 2018, and it's hitting the road with regional competitions all over the country leading up to the very first National Finals in Vegas and the World Finals in Paris this fall.
With no judges or pre-planned music or choreography, dancers battle to a surprise playlist of well-known songs they might not be used to dancing to, adapting quickly and winning the crowd - who decide the winner - over in a good old fashioned dance-off.
Peep the U.S. dates below.
• June 15th – Red Bull Dance Your Style National Qualifier @ Kaka'ako Warehouse Event Space- Honolulu, HI


• July 20th – Red Bull Dance Your Style National Qualifier @ Howard Theatre- Washington D.C.


• July 27th – Red Bull Dance Your Style National Qualifier @ Story- Miami, FL


• August 2nd – Red Bull Dance Your Style National Qualifier @ House of Blues- Boston, MA


• August 3rd – Red Bull Dance Your Style National Qualifier @ Generations Hall- New Orleans, LA


• August 10th – Red Bull Dance Your Style National Qualifier @ TBC - Los Angeles, CA


• September TBC– Red Bull Dance Your Style National Final- Las Vegas, NV