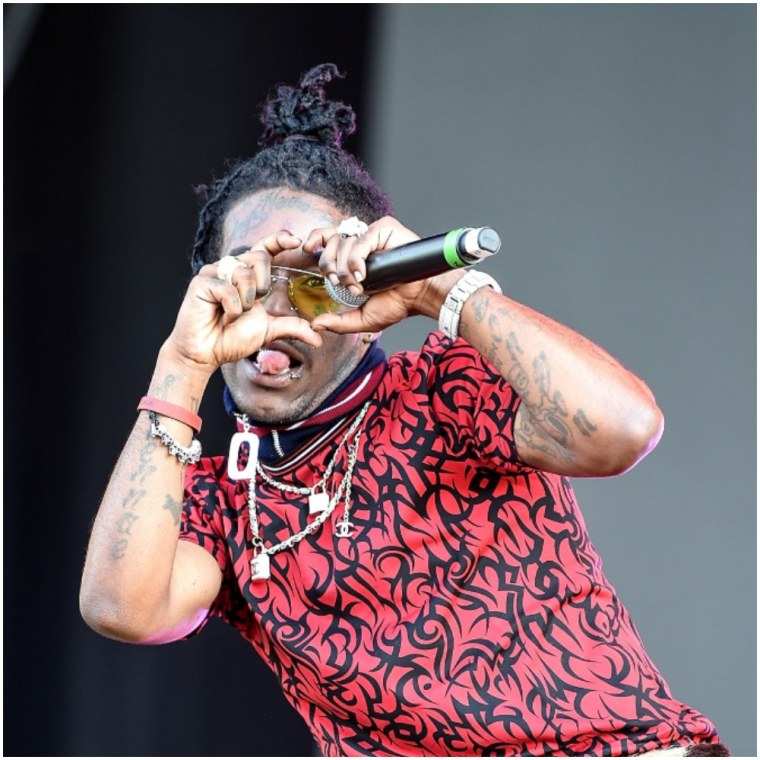 The next update in the Eternal Atake saga appears to have surfaced from a parking lot following somebody's prom night. In the video below we see Lil Uzi Vert gleefully dapping up fans, pose for pictures, and witness a member of the crowd question what everyone is wondering: "Album coming soon?" Uzi's response is a little muffled and an unfortunately-timed zoom makes it difficult to make out exactly how many fingers he's holding up but the person behind the video confirmed he said Eternal Atake in three weeks.
Fans of Uzi have experienced a range of emotions this year, from hearing that the artist was "done with music" to being reassured all of the delays will be worth the ensuing woahs that will be hit. Despite all of the controversy surrounding the forthcoming album, we've still been able to enjoy "Sanguine Paradise" and "That's a Rack".
Although this isn't an official release date Uzi is shown in noticeably high spirits while hanging out with the group of prom-goers. Whether or not this actually bears weight towards the rollout of the project will remain to be seen.