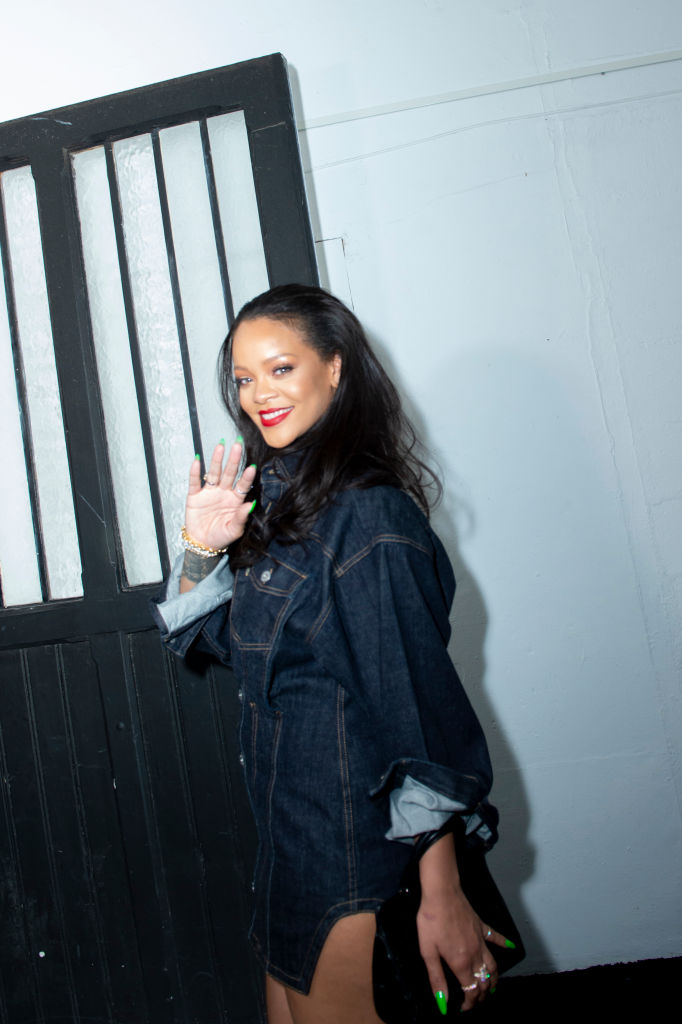 The ongoing saga of Rihanna's new album shows no signs of ending, unfortunately. The world's richest woman musician has repeatedly told fans, via the press, that she's working on a reggae-influenced album. However, anything reselmbling a release date or, even more unlikely, a single have remained elusive. Rihanna recently said she'd most likely call the album R9 and today come even more tiny tidbits of information via an Interview feature.
Speaking to her Ocean's 8 co-star Sarah Paulson, Rihanna said she had "blocked off a solid period of time for the studio next month." The precise date of the conversation between the pair is not given, though Rihanna mentions being in Barabados for a Buju Banton concert and both stars discuss the then upcoming Met Gala.
Elaborating on her absence from the music world in recent years, Rihanna told Paulson: "It really does suck that it [new album] can't just come out, because I'm working on a really fun one right now. I'm really happy with a lot of the material we have so far, but I am not going to put it out until it's complete. It makes no sense to rush it, but I want it out. I've gotten to the point where I'm like, "Even if I don't have the time to shoot videos, I'm going to put an album out."
Of course, Rihanna's multiple business ventures have occupied her in recent months and may, in part, be down to a possible absence of music videos in the future. Her luxury brand Fenty launched last month. Created in partnership with LVMH, Fenty makes Rihanna the first black woman in history to run a major luxury fashion house.