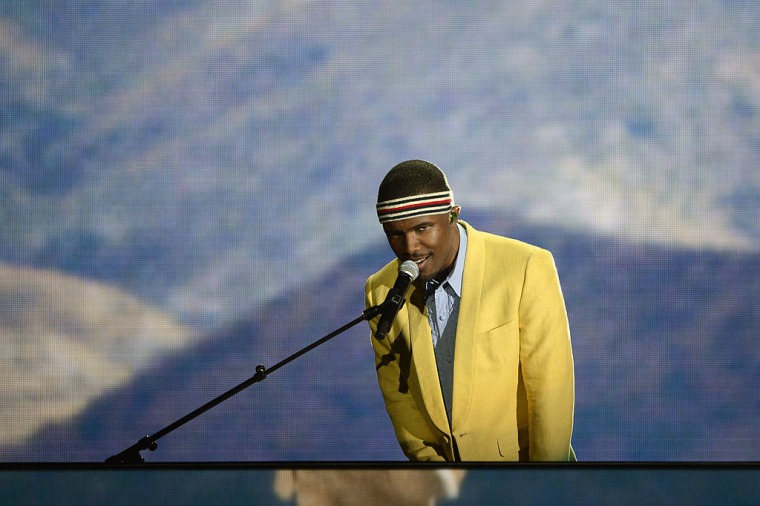 Frank Ocean has given one of his semi-regular rare interviews to Dazed in which he is quizzed by a range of famous faces and critical thinkers. Nile Rodgers, for example, got him to reveal that a Channel Orange vinyl is on the way. Meanwhile, JPEGMAFIA asked Frank about the period in 2016 when he dropped the experimental and abstract Endless, fulfilling his Def Jam contract, before independently releasing hit record Blonde the very next day.
Ocean admitted that getting one over the major label was a stressful period in his life. "I couldn't really tell anybody anything for a couple of years," he said. "Couldn't tell anyone at the label, obviously. But I also couldn't talk with anyone at Apple because the industry is too small and it would've gotten back to the label for sure. So I kept it to myself and a few in my circle. I carried my hard drives around with me when I travelled because I used to not store anything online. Those drives became a physical representation of the stakes. If the files had leaked, everything would have worked out very differently for me. When August came around and both projects were uploaded I felt the euphoria, yeah, but mostly I just needed to sleep. I probably slept something like 15 hours."
JPEGMAFIA also asked what it was that Ocean built during his epic Endless live-stream. "I built a 12-foot staircase with my fucking bare hands some days before!" Ocean said. "It's in my storage, you want it??"
Check out the full Dazed interview, featuring questions from Rosalía, Arca, John Waters, and more here.