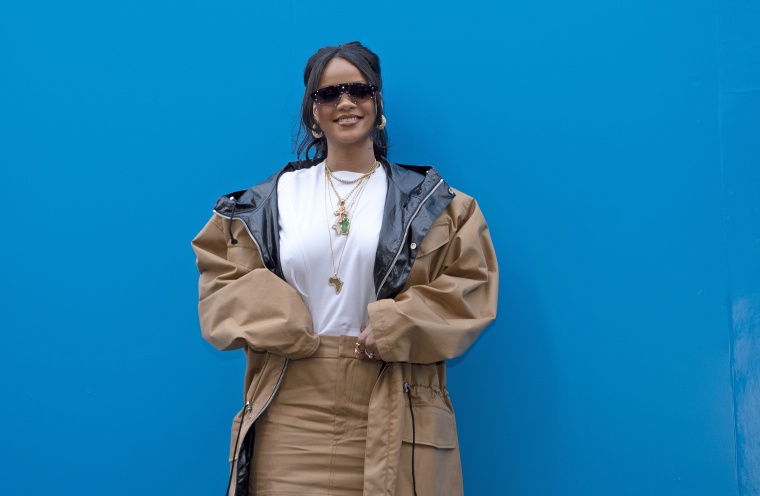 Rihanna has announced that her newly unveiled LVMH label, FENTY, is headed stateside. Next week, on June 19, the brand will launch its first American pop-up store downtown in Soho at The Webster. Previously, garments from the brand had only been available in Paris and online. The FENTY pop-up store will remain open for 11 days, and while there's no word as to whether the Bad Gal herself will swing by, she did spend a hefty amount of time shopping around the Parisian launch so all bets are off.
Either way, if you're in the tristate area, you may as well head down to Soho because according to Rihanna's Interview piece which published yesterday, her new album #R9 is still a ways away: "It really does suck that it [new album] can't just come out, because I'm working on a really fun one right now. I'm really happy with a lot of the material we have so far, but I am not going to put it out until it's complete. It makes no sense to rush it, but I want it out."
If you're in the New York vicinity, be sure check out the FENTY pop-up starting next Wednesday (June 19) at 29 Greene St.