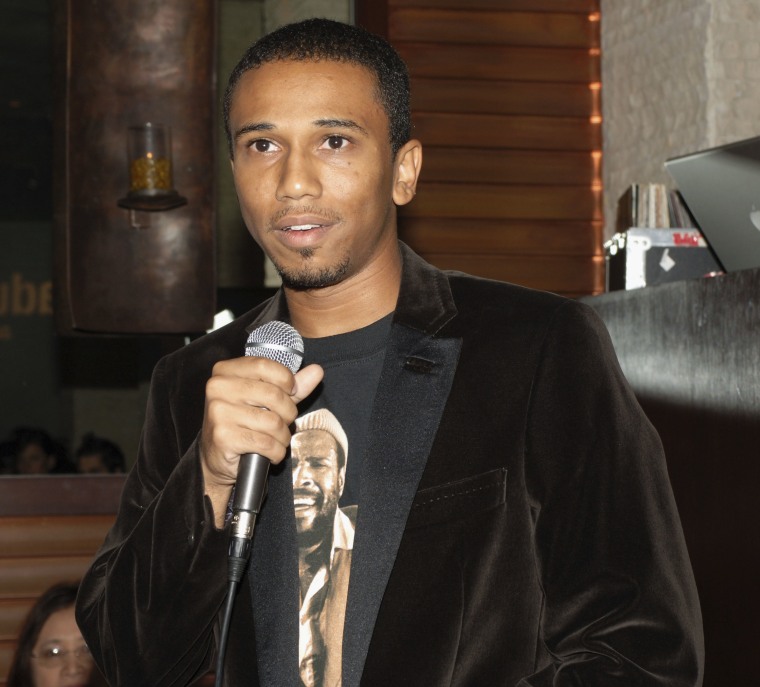 A "reimagined" version of the cartoon series The Boondocks is coming to television, and creator Aaron McGruder is on board, according to a report in Variety.
The Boondocks debuted in 2005 and ran for four seasons on Adult Swim, though its heavily criticized final season was made without McGruder. The new version of the show, announced by Sony Pictures Animation at Annecy, will follow Huey, Riley, and Grandpa Freeman as they lock horns with Uncle Ruckus, the African-American white supremacist who has seized control of local government in the Freemans' home of Woodcrest County Maryland.
At least one member of the show's original cast is on board. As Complex points out, John Witherspoon (who voiced Grandpa) confirmed that he would be back during an appearance on The Joe Rogan Experience in June. The status of Regina King, who has won an Academy Award since voicing Huey and Riley, is unknown.
In February, McGruder shared a trove of new Boondocks comic strips, his first since 2006. In 2017, an alternative history show called Black America was announced at Amazon with co-creators Aaron McGruder and Will Packer.