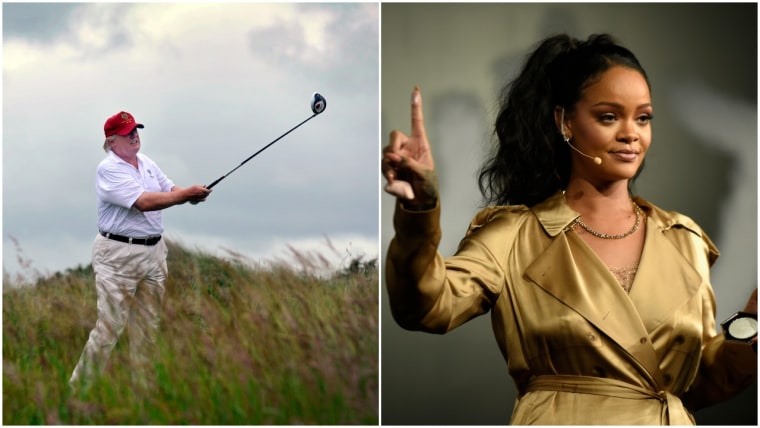 The corrupting influence of President Donald Trump is vast and unquestionable. His maggot heart has enraptured one of hip-hop's most outspoken champions, not to mention the roughly 40% of Americans who approve of the constant, toxic stream of fraud and inhumanity that streams from his orbit and those who embolden him. I mention all this because early Wednesday morning (at like 12:40 a.m.), Donald Trump liked a tweet containing an excerpt of a Rihanna interview about work/life balance — it will interesting to see what effect it has on Rihanna's fanbase, the Navy.
The errant like was captured by @TrumpsAlert, a Twitter bot which documents the likes of Donald Trump, his family, and cabinet. See it below:
God willing, the Navy will reject this horrible development rather than lean into it, like other fanbases have.