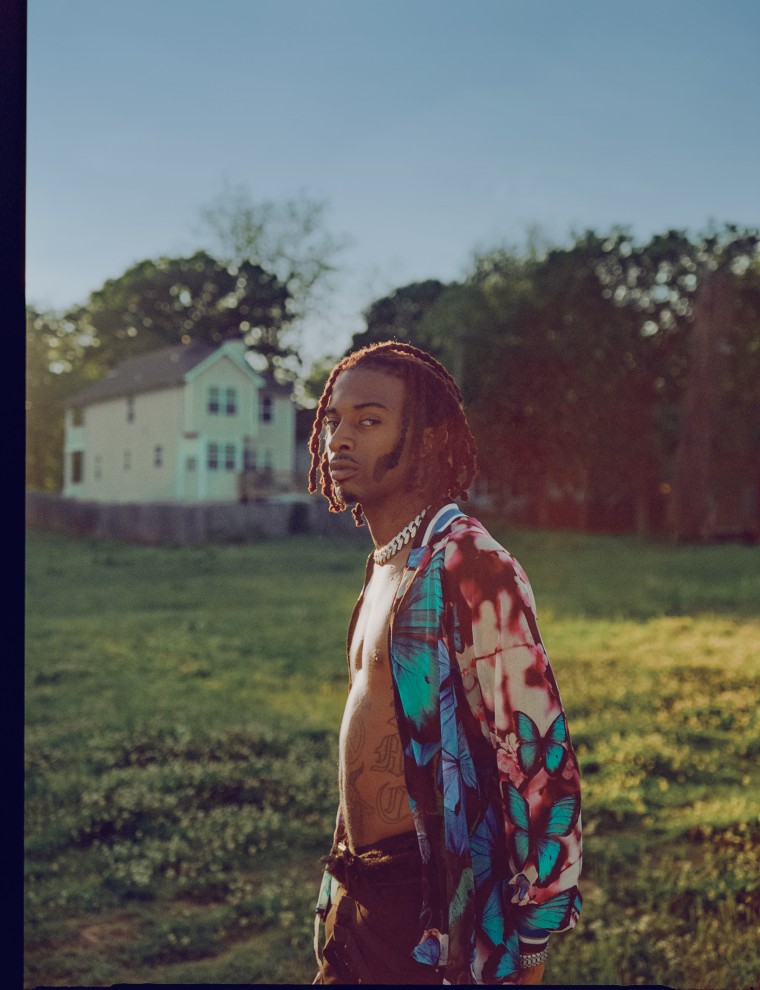 Playboi Carti's rise from the SoundCloud underground to rap stardom has been a strange one, filled with long waits, leaked songs, and boundary-pushing music. Over the last five years, the FADER Summer Music Issue cover star has cycled through collaborators and styles with ease, emerging as one of the best indicators of where the sound of rap is headed. Below, find a primer on some the Atlanta rapper's most essential songs.
"Lean 4 Real" f. Skepta
Much has been justifiably made of how perfectly Playboi Carti's slippery, Skittles-like voice fits with Pi'erre Bourne's evil, video-game production approach — but "Lean 4 Real," from his excellent real-deal debut Die Lit, showcases just how well his approach works on other peoples' beats, too. The soothed-out, ghostly beat was constructed by IndigoChildRick, the central melody sounding like steam hissing out of a broken pipe; accordingly, Carti seems to hover just above the proceedings, his mush-mouthed vocals namechecking Nickelodeon while hitting soft punctuation. Grime don Skepta provides a perfect foil here, one of a few Die Lit guest spots that shine brightly—but otherwise it's Carti's stage, and he holds court with the sort of casual melodic genius that's come to be expected from him. — Larry Fitzmaurice
"Long Time (Intro)"
"Long Time (Intro)," the opening track of Playboi Carti's sophomore record Die Lit, is the perfect example of the rapper's quiet confidence. "Just to look like this it took a long time," he spits, slyly, over and over again. That phrase — combined with a playfulness with melody that demonstrates the rapper's diverse musical skills — gives the listener that same poise. It's the kind of song that makes you feel like the coolest person in the world, even when you're doing extremely dumb, mundane things. You will never feel more badass scrubbing the hell out of those pots and pans. —Eric Sundermann