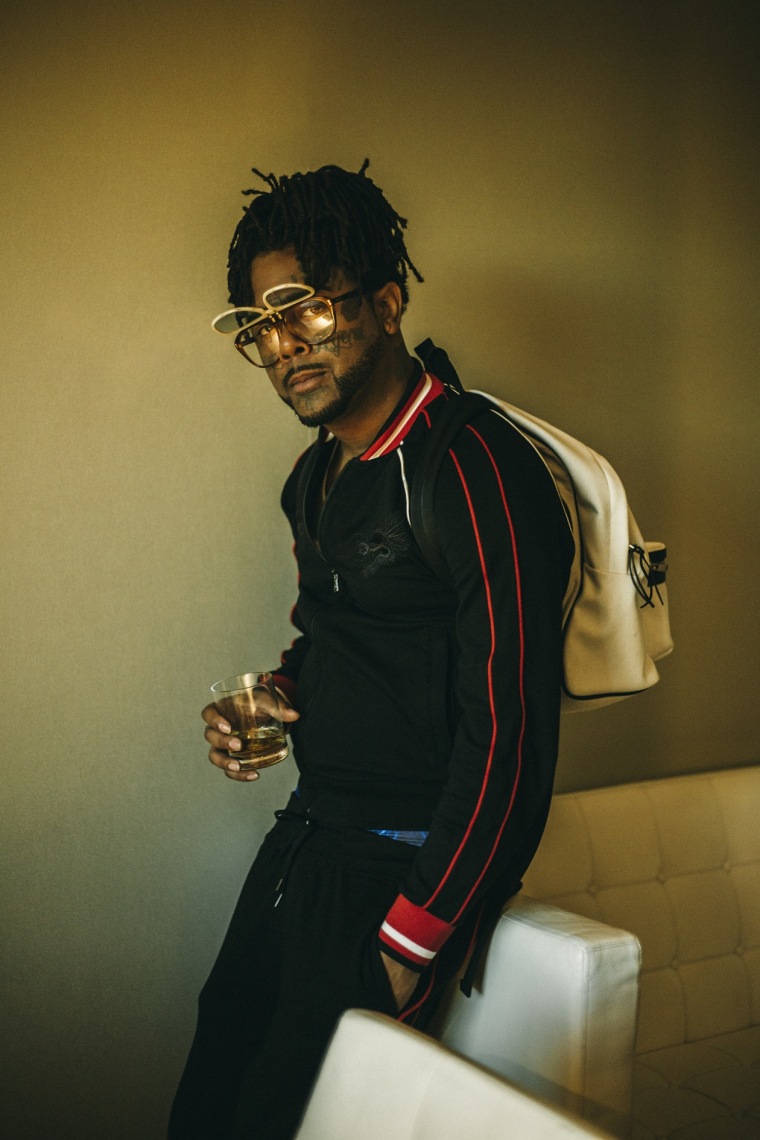 This past April, almost 10 months into his 20-year prison sentence, 03 Greedo shared his first album since turning himself in: the collaborative project with DJ Mustard, Still Summer in the Projects. Today, he returns with two new songs, which are premiering on The FADER below. "Can't Fuccin Believe It" is a continuation of the Watts rapper's futuristic G-funk sound with frequent production partner RonRon, while "Look Bitch" is a slower street ballad produced by Cardo Got Wings.
"I made 'Look Bitch' with Cardo and 'Can't Fuccin Believe It' with RonRon in about 2017," Greedo explained. "Cardo hit me on IG and we actually have a whole album called Greedo Got Wings in the cut. I'm waiting to get back to drop that. We have like 8-10 songs done but we're trying to do like 20 more. RonRon is my number one producer if I'm not making the beat, and when we get together that's the 03 Greedo sound. For 'Can't Fuccin Believe It,' I wanted to introduce fans who may not know my older work to the 03 Greedo sound. 'Look Bitch' was just one of my favorite songs to ride around to while I was out."
Listen to both songs below.