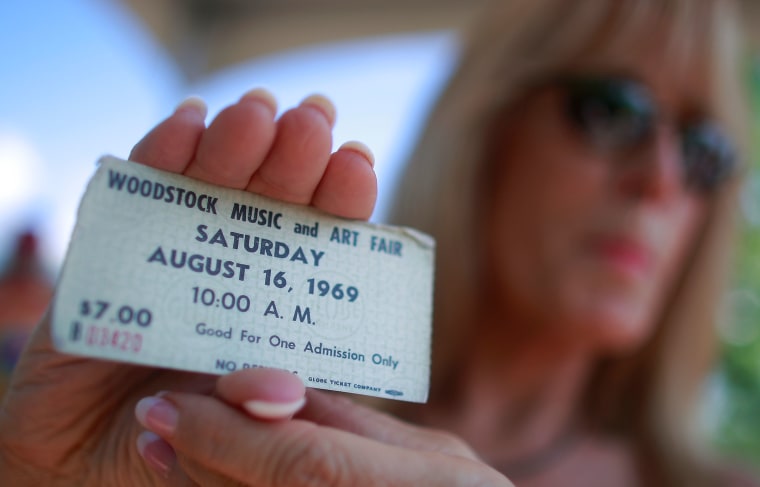 The 50th anniversary of the Woodstock Festival has been beset by difficulties both financial and logistical. On June 10, the two-day celebration lost its original venue, Watkins Glen in New York state. The festival said in a statement that it was pursuing other options, and on Monday the Poughkeepsie Journal reported on a new permit application filed by Woodstock for Vernon Downs in Oneida County, New York.
While the application suggests that Woodstock 50 is still happening, the venue itself is much smaller than the original site. Vernon Downs has a capacity of 50,000 according to the Journal, while Watkins Glen is able to hold 150,000. Woodstock organizers reportedly told the Journal that the festival's capacity would be 65,000, and did not respond to further questions — a Woodstock represetative also declined to comment when reached by The FADER.
A significant aspect of the planned festival, camping, will change if held at Vernon Downs. The venue reportedly does not permit for on-site camping, and Woodstock attendees would have to be transported by buses to camping facilities off-site. It is unclear whether the reduced capacity — about one third of Watkins Glen — would have any effect on the line-up. Artists like JAY-Z, Chance The Rapper, Miley Cyrus, and The Killers were initially announced, and according the Journal, have already been paid.
Still, it's undoubtedly a positive development for Woodstock after a litigious couple of months. The festival sued its original investors Dentsu Aegis Network in May, accusing the group of sabotage and theft. While a justice with the New York Supreme Court ruled Denstu breached its contract with Woodstock by withdrawing $17.8 million from a shared account, the ruling stopped short of ordering Denstu to return the money. On May 20, Woodstock announced that Oppenheimer & Co. would step in as the festival's new investor.