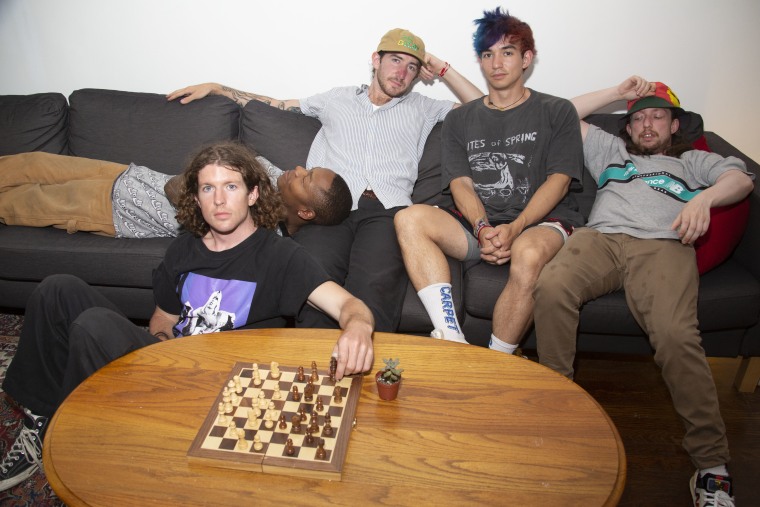 "Our band is one giant person. We're all just connected."
Spoiler alert: being in Turnstile looks like it rules. For the latest episode of FREQUENCIES, The FADER's collaborative documentary series with WAV, Turnstile let us inside their world of nonstop camaraderie and hardcore team spirit; a zone where being a good friend and breaking the established dogmas of "punk" are the exact same thing. RIYL: breaking skateboards, throwing sticks in the woods, and making whatever the hell kind of music you want with your closest friends.
"The only that decides whether we do something or not, is if it's exciting for six people. It doesn't have to fit within the parameters of any 'hardcore' band sound."
The episode swerves from the inside of Turnstile's endlessly-touring van to the sleepy woods of rural Maryland, making regular stops (and stage dives) at Turnstile raucous live shows. The unifying thread is a vibe of unconditional trust and an open attitude towards change, an energy that seemingly powers both Turnstile's will to push the limits of their assigned genre, and their ability to be really excellent to each other.
Stream Turnstile's full episode of FREQUENCIES on the free WAV app.