CURRENT MOOD: Chromeo's euphoric Zdardust mix pays tribute to a legend
For the first installment of our Current Mood mix series, Chromeo pay tribute to their longtime collaborator Philippe Zdar.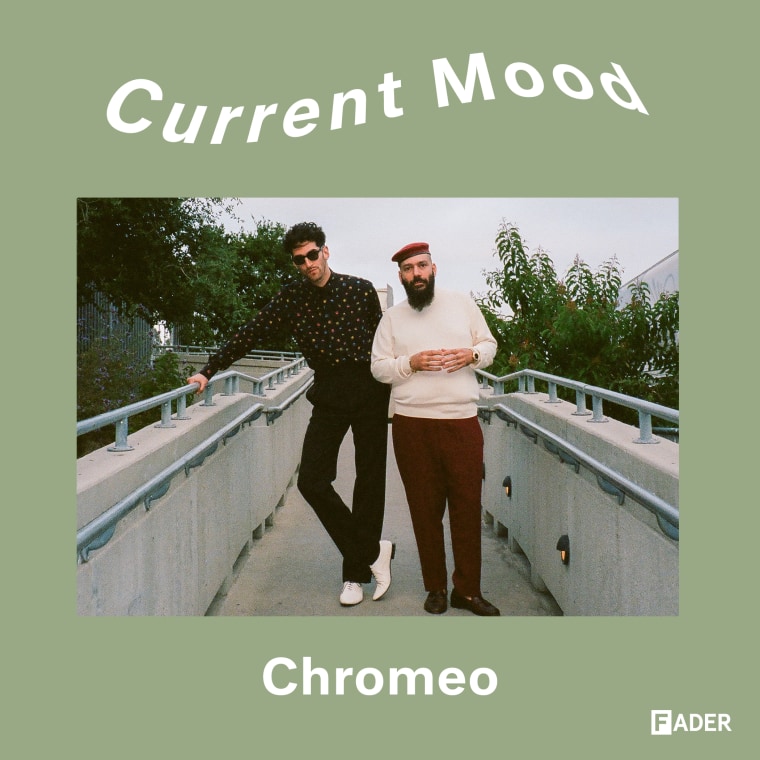 In our Current Mood series, we ask some of our favourite artists to curate a mix according to a specific theme or mood of their choice. This week: Chromeo's Zdardust playlist, paying tribute to their longtime collaborator Philippe Zdar.
The passing of iconic French producer, songwriter and engineer Philippe Zdar last month hit the music world like a brick. Zdar was a legend of French dance music who put together some of the most significant productions and albums released in the past twenty years.
From his work with Cassius in the 90s and 2000s to engineering jobs working on Phoenix's career-defining Wolfgang Amadeus Phoenix, Robyn's Honey, and records from The Rapture, Kindness and the Beastie Boys, Zdar knew few limits when it came to what he could add his Midas touch to. It feels right that, for the first instalment of The FADER's Current Mood mix series, Montreal duo Chromeo — frequent Zdar collaborators — have put together Zdardust, a playlist that reveals the breadth and depth of what Zdar put together over the course of his career.
"[This playlist comprises] some of our favourite productions and mixes from the legendary Philippe Zdar," Chromeo tell The FADER via email. "A magnetic genius behind the boards, behind the decks, on stage and off. There will never be another like him."