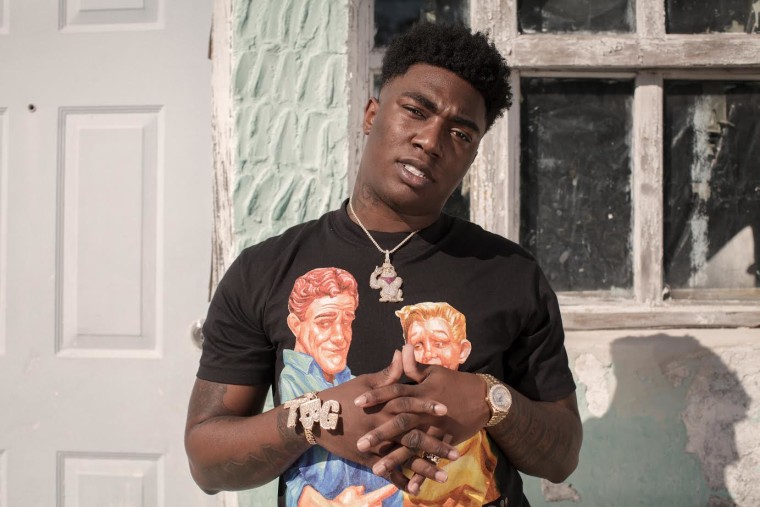 Midway through the Baton Rouge rapper's latest project Big Ape, which dropped back in spring, Fredo Bang reflects on a major loss. "Dawg Gone" tells a story of grief behind bars — learning of a friend's passing and having to reckon with it in a jail cell. Dedicated to his late friends Da Real Gee Money and Blvd Quick, it's a sobering moment on the otherwise bossed up mixtape.
Today, Fredo is premiering the video for "Dawg Gone," which opts for a cinematic reenactment of the moment. The Esdras PhotoTea Thelusma-directed clip depicts Fredo before and after his eventual release, a moment made bittersweet by the fact that his friend isn't there to celebrate. "I'm happy to give this visual to my fans," Fredo wrote to The FADER. "My goal was to show my pain and troubles at the times. I wanted to replicate it as much as possible. I feel with this visual my fans can understand me more."
Watch the video below, and watch Fredo's WAV documentary here.