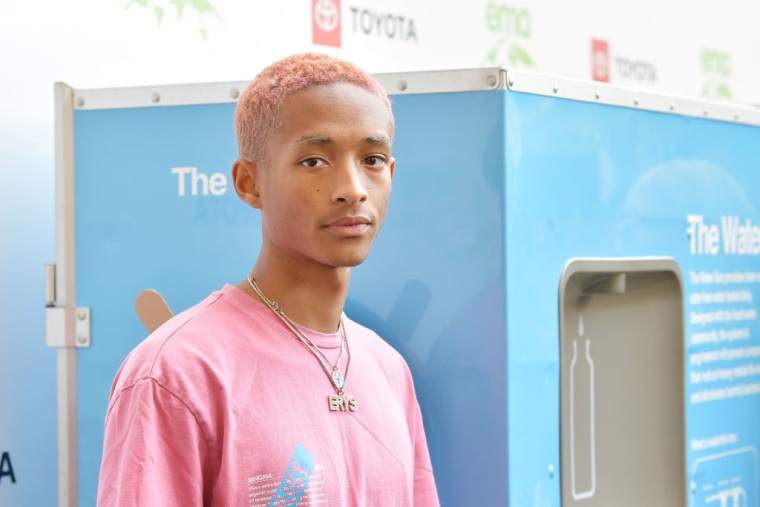 Jaden Smith has detailed new album ERYS and shared a new song. Scroll down to listen to "Again." ERYS will be released this Friday, July 5.
Guests on ERYS include Willow Smith, A$AP Rocky, Kid Cudi, and Trinidad James. The first four track titles on the record spell the word "PINK" while Tyler, The Creator appears on "Noize."
ERYS is Smith's first full-length project since 2017 album SYRE. In the past two years he has released The Sunset Tapes: A Cool Tape Story and SYRE: The Electric Album as well as an EP earlier this year titled ERYS IS COMING. He will tour with Tyler, The Creator later this year.
Tracklist:
"P"
"I"
"N"
"K"
"Noize" f. Tyler, the Creator
"i-drip-or-is"
"Again" f. SYRE
"Got It"
"Fire Dept"
"Mission" f. Trinidad James
"Summertime in Paris" f. Willow
"Blackout"
"Pain"
"Chateau" f. A$AP Rocky
"On My Own" f. Kid Cudi
"Riot"
"ERYS"