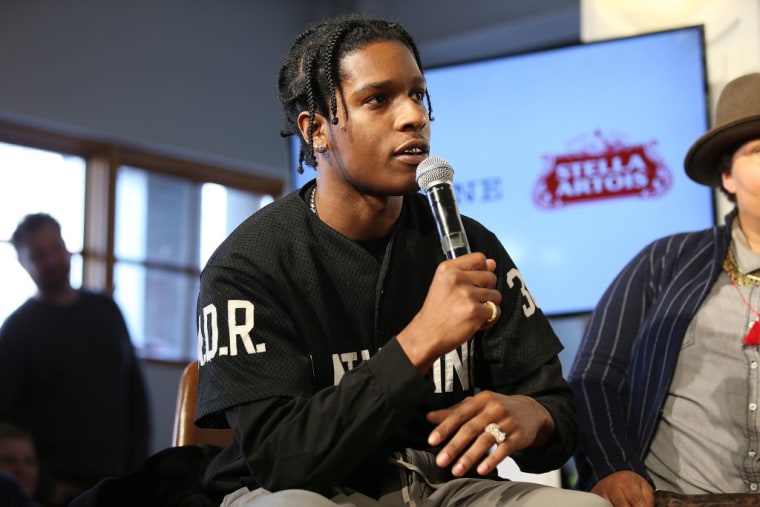 Swedish prosecutors have reportedly requested more time to interview A$AP Rocky following his arrest on Wednesday. TMZ reports that authorities in Stockholm could hold him for up to two weeks as they investigate his involvement in an alleged assault in the capital earlier this week.
Rocky was arrested on suspicion of assault alongside members of his entourage and a security guard following an alleged incident with two men. TMZ reported on Thursday that the security guard has been released due to "insufficient evidence" but the others remain in custody.
It was reported on Tuesday that the two alleged victims had accused Rocky of breaking a pair of headphone belonging to them. They then followed the rapper and threatened to contact the police. It was after this that they claim they were attacked. Responding to video footage shared by TMZ Rocky accused the men of being "drug addicts" and shared his own video of the incident on Instagram.
Listen to The FADER's weekly playlist of songs you need in your life