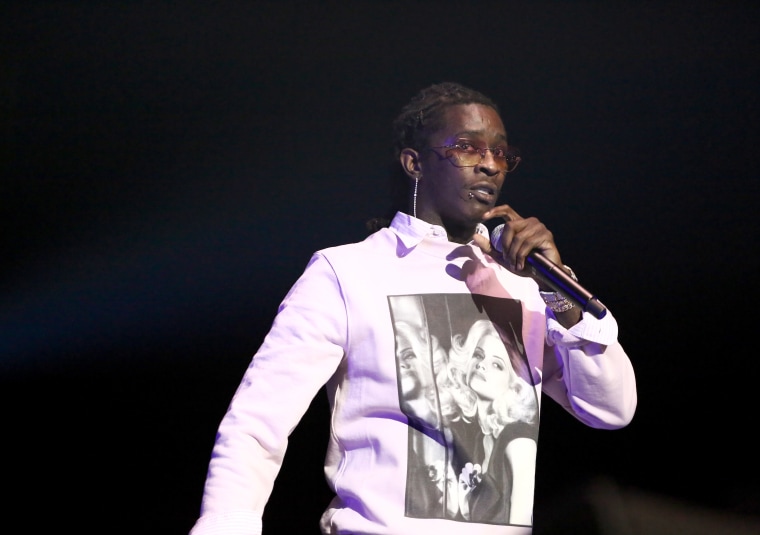 Kanye West's embrace of Donald Trump has been pretty catastrophic for his career, but that ongoing implosion hasn't stopped Young Thug from tweeting a friendly message at the President of the United States in celebration of the July 4 holiday.
"Happy 4th MR. president @realdonaldtrump" Young Thug posted on Thursday as the USA continued to celebrate its Independence Day holiday. The rapper followed up the tweet with the announcement of a run for president in 2024 with his YSL Records artist Gunna on the ticket as Vice President.
See the tweets below:
Whether or not he's serious, Thug is too young to run for president: in 2024 he will be 32 or 33 years old, not enough for the 35-year threshold required to enter the race.
It's unclear from the tweets whether Young Thug actually supports Trump or is just trolling. However, his "campaign announcement" suggests he's unwilling to challenge the incumbent for whatever reason — Donald Trump will be term-limited in 2024, preventing him from running again. The FADER has reached out to Young Thug's representative for more information.
Kanye West is also considering a run for president in 2024, although he does seem more serious about it than Young Thug.