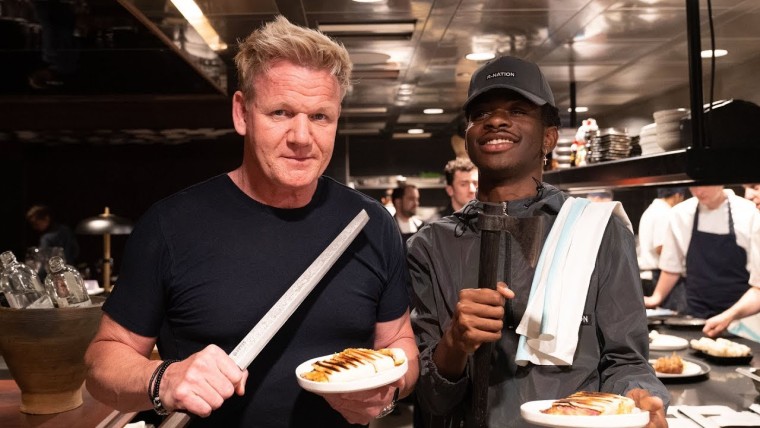 Lil Nas X — gay icon, reigning chart champion, internet hero, branding mastermind — recently released his debut EP 7, and, despite it having little of the sparkle of its lead single "Old Town Road," it's doing pretty well — three of its songs are currently on the Billboard Hot 100, including the Kurt Cobain-interpolating "Panini." While the song has little to do with the food panini, it hasn't stopped Lil Nas from filming a video with Gordon Ramsay where the celebrity chef teaches him how to make a video.
I finally remixed a Panini with @lilnasx....catch us making paninis at @LuckyCatGR now !! Can't nobody tell me nothing ;) https://t.co/oaB1HeTI5a pic.twitter.com/rfQ1L3CGhx

— Gordon Ramsay (@GordonRamsay) July 7, 2019
In the video, filmed at one of Ramsay's restaurants, Ramsay helps Lil Nas make a panini using a bao bun, Yuzu mayo, and various meats. He also keeps saying "Panini, don't be a fucking meanie," which is an image I truly never thought I'd see. Watch the video below.
Listen to The FADER's weekly playlist of songs you need in your life