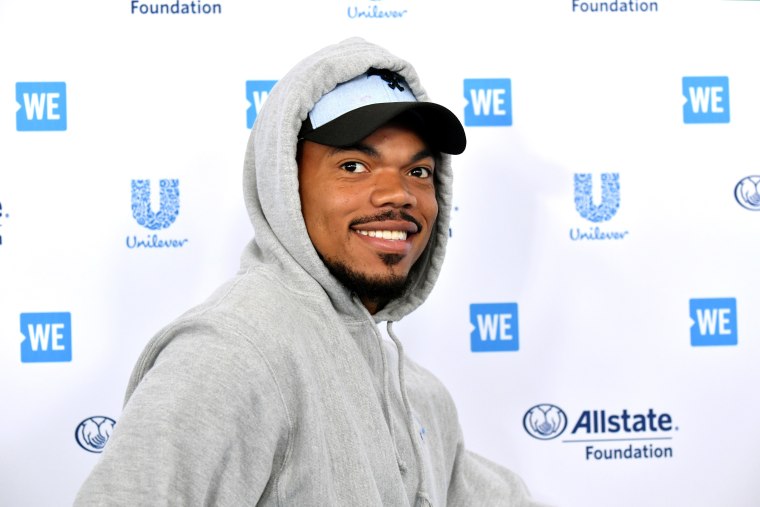 Disney's upcoming remake of The Lion King doesn't appear to be eager to stray from the path of the blockbuster 1994 animated feature: it will feature new renditions of the original songs, and James Earl Jones is returning to voice Mufasa. Chance The Rapper spoke with Variety at the film's premiere in Hollywood, and revealed that he was brought on to the reboot's team for some "nostalgia consulting," as he puts it.
Chance says he was enlisted by the film's director Jon Favreau, and Donald Glover, who plays Simba. "[Glover] told Jon early on that I was like 'The Lion King' aficionado, which I am," Chance says. His behind-the-scenes role on the film consisted of watching its progress and letting them know how they stacked up to the original. "[I was] telling him if the movie was too off," Chance says, "which it never was. It's been amazing from the jump." Chance claims that Glover also asked him to do the voice of a new character, which he readily accepted. On Instagram, Chance posted a picture of the film's credit sequence with his character's name: "Bush Baby."
The Instagram post goes went into further detail about his relationship with the Lion King franchise, and his role in the reboot. "[T]he original film was immensely impactful on my music and overall life," he said, adding that he worked on the film for a year. "I would go to the LK studio and see early animations, scenes, music direction or assemblies." Chance also hints that his voice may appear in the film as well. "One day I'm there Jon asked me to do some singing stuff, another day he asks me to do some lines."
Watch Chance's Variety interview below. The Lion King is in theaters July 19.