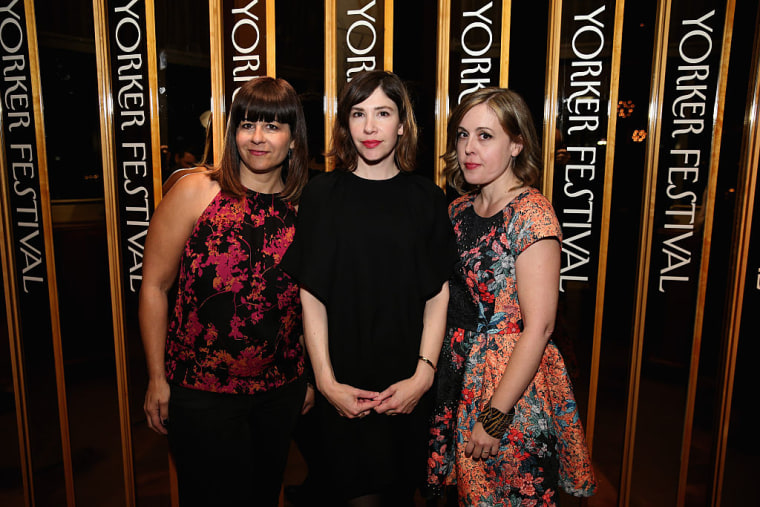 Sleater-Kinney are due to release their St. Vincent-produced new album The Center Won't Hold next month. The album's roll-out hit a bump in the road, however, when drummer Janet Weiss quit the band earlier this month. Speaking at the time, Weiss said that "the band is heading in a new direction and it is time for me to move on." Her bandmates, Carrie Brownstein and Corin Tucker wrote that they were "saddened by Janet's decision" to leave the band and wished her luck going forward.
This week Brownstein made her own feelings about Weiss's departure known via a series of Instagram comments. As Pitchfork notes, Brownstein was responding to fans when she stated that Weiss's decision came as a shock to her and Tucker. "what am I supposed to say? She left. We asked her to stay. We tried. It's hard and sad," she wrote. "She's left us with a job to do, a job we also expected and wanted her to be a part of. Her playing on this record is amazing and she's raved about this album to us and to Annie [St. Vincent]. But we have to keep looking to the future. Things change, even when those changes are hard and unexpected."
Brownstein later added: "So, what's up? The usual...Women picking up the pieces when someone quits, because we have to and we want to. We're going to keep going because we believe in ourselves and it's a privilege to get to play music for people. It's a new chapter. And all artistic entities have many chapters, if they're lucky. Either the music will resonate or it won't."
The Center Won't Hold is out on August 16 release. The band released two songs from the record prior to Weiss's decision to quit: "Hurry On Home" and "The Future Is Here." Check out an interview with the band, including Weiss, here.
Listen to The FADER's weekly playlist of songs you need in your life