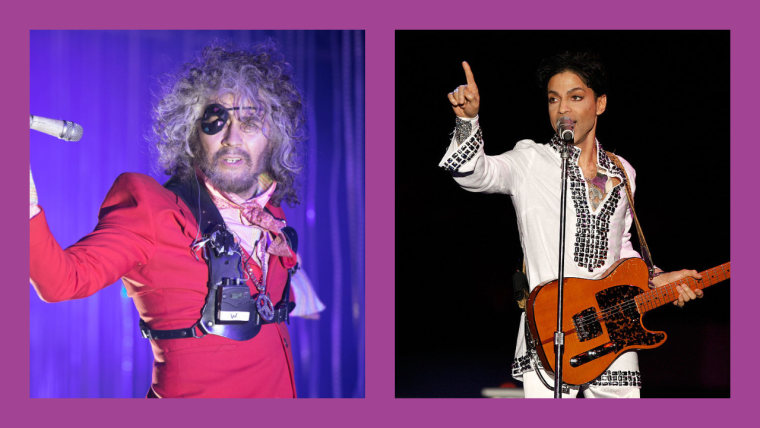 The Flaming Lips, much like strong cheese, are an acquired taste. Naturally, not everyone is down for a psych-rock band fronted by a shaman-adjacent frontman who travels primarily by zorb. One such person, it turns out, was Prince.
According to a new interview with Coyne in the Independent on Thursday, Prince and The Flaming Lips both attended the same Brit Awards ceremony together many years ago. Being a huge fan, Flaming Lips frontman Wayne Coyne plucked up the courage to approach Prince's security and pass his band's music on to him.
"We were so thrilled at the possibility of him hearing our music," Coyne said. "But at the end of the night, the bodyguard came and found us and handed all the CDs back. He said: 'Prince doesn't want these.' We loved him so much for being too cool for us."
This Prince anecdote, from @Helen_R_Brown's interview with The Flaming Lips' @waynecoyne is the best thing you'll read today. pic.twitter.com/rsVBU0qwUf

— Mark Savage (@mrdiscopop) July 18, 2019
The Flaming Lips released their latest studio album, Kings Mouth, on Record Store Day 2019. The album was initially only available on vinyl but will be released digitally from Friday, July 19 via Warner Bros. Records.
Last month Prince's estate shared Originals, an album of demos and songs he wrote for other artists. The collection follows 1983: Piano & a Microphone, released last September. Prince's memoir The Beautiful Ones is out this October.
Listen to The FADER's weekly playlist of songs you need in your life