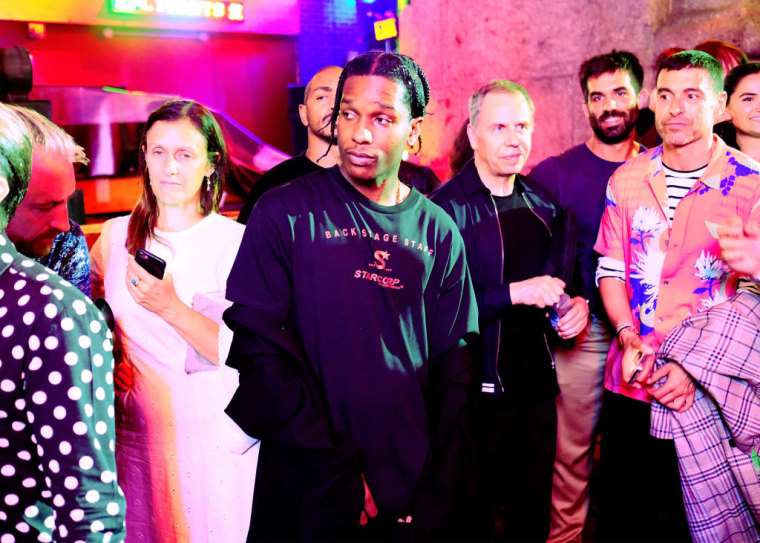 Prosecutors investigating ASAP Rocky's assault case in Stockholm, Sweden have been granted permission to keep him in custody until July 25, BBC News reports. A detention hearing was held earlier today, July 19, at Stockholm District Court.
The rapper has been in custody since July 3 following his arrest on suspicion of assault. He has had to cancel a number of festival dates as a consequence. Rocky was held alongside two other men. His security guard was also arrested but later released without charge.
Prosecutor Daniel Suneson told BBC News that Rocky has been ruled as a flight risk and, as a result, must remain in custody. "We have worked intensively with the investigation and need more time, until Thursday next week in order to complete the preliminary investigation," Suneson said. "This gives us time to complete the investigation."
BBC News reports that one of the alleged victims is also being investigated for abuse, assault, and attempted assault.
On Thursday it was revealed that Kim Kardshian and Kanye West had lobbied the White House to work on freeing Rocky. Meanwhile, supposedly incorrect reports that the conditions of the jail he's in are inhumane have been refuted by his lawyers.
Listen to The FADER's weekly playlist of songs you need in your life