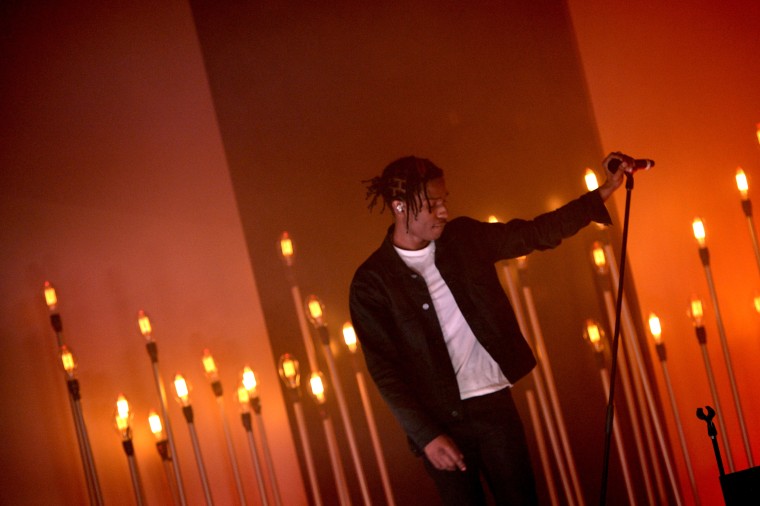 One of the two men filmed stalking and harassing A$AP Rocky in Stockholm will not face charges, the man's lawyer told CNN today.
Magnus Stromberg, a lawyer for the man, told CNN that Swedish prosecutors had confirmed to him in writing that his client would not be charged. "He has been the subject of an assault, but he has not committed a crime," Stromberg told CNN.
Rocky has remained in detention in Sweden since July 2, when he was arrested following a confrontation with the two men on July 2. The men were filmed by Rocky and his crew following them through the streets of Stockholm, demanding to be repaid for a pair of broken headphones; after Rocky can be seen pleading with them to stop, another video shows him fighting with one of the men. CNN reports that authorities must decide before Thursday at 4 a.m. whether or not to charge Rocky with a crime.
The case, which is the subject of a 623,000 signature-strong petition, received massive attention over the weekend after President Donald Trump spoke out in support for Rocky's release. "Just had a very good call with @SwedishPM Stefan Löfven who assured me that American citizen A$AP Rocky will be treated fairly," Trump tweeted on Saturday before "personally vouch[ing]" for Rocky's bail. Sweden, of course, does not have a bail system.
Despite the call, the Prime Minister's press secretary Toni Eriksson told The New York Times that Rocky "won't get special treatment." "[T]he government cannot and will not attempt to influence the legal proceedings," the statement reads.