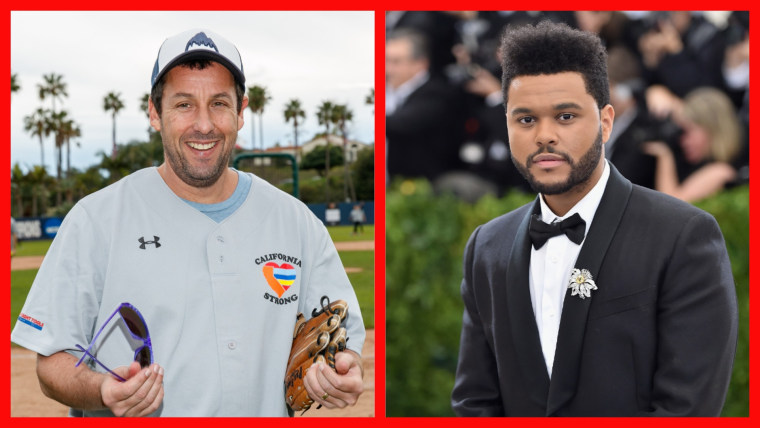 Abel Tesfaye, best known as The Weeknd, will make his feature film debut in the upcoming Safdie brothers crime thriller Uncut Gems, representatives for the Canadian singer confirmed this morning.
Joshua and Benjamin Safdie's first film since 2017's Palme D'Or-nominated Good Time is, according to a synopsis posted by the Toronto International Film Festival, "an electrifying crime thriller about Howard Ratner (Adam Sandler), a charismatic New York City jeweler always on the lookout for the next big score. When he makes a series of high-stakes bets that could lead to the windfall of a lifetime, Howard must perform a precarious high-wire act, balancing business, family, and encroaching adversaries on all sides, in his relentless pursuit of the ultimate win."
Tesfaye was spotted on the set of Uncut Gems late last year, but this is the first official mention of the singer's name in connection with the movie. He will play himself, with LaKeith Stanfield, Idina Menzel, Judd Hirsch, Eric Bogosian, Pom Klementieff, and Kevin Garnett all set to feature.