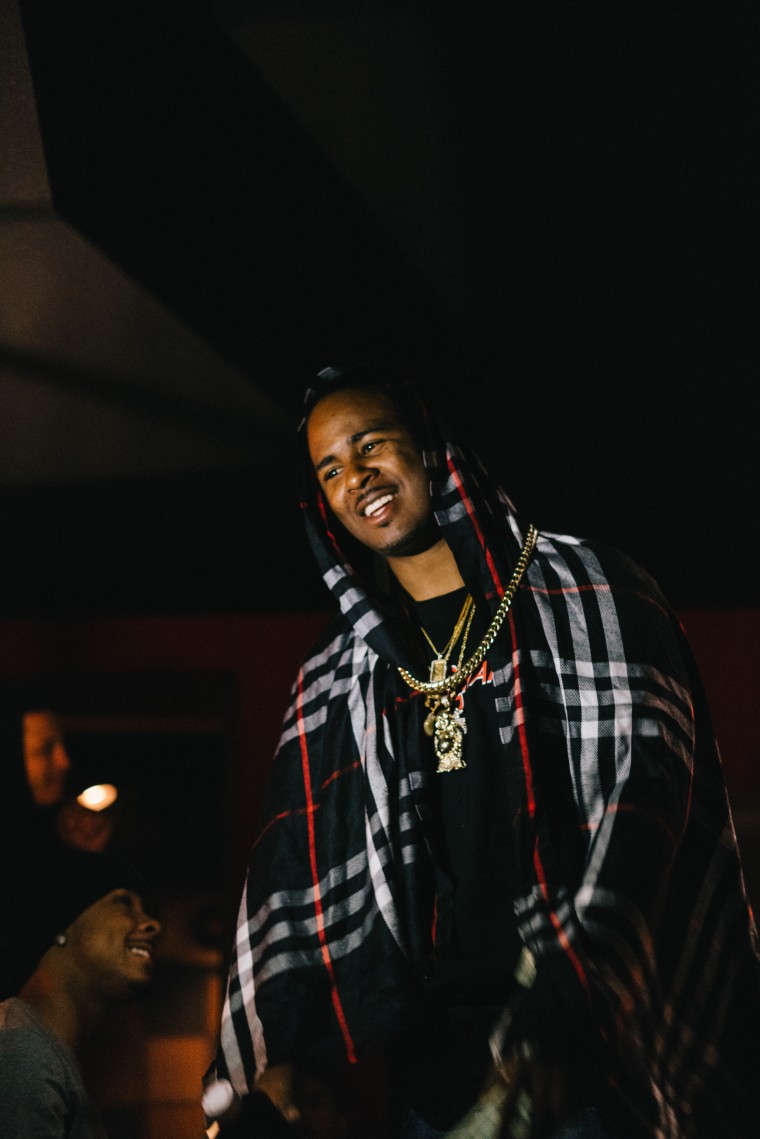 Drakeo The Ruler, the Los Angeles rapper accused by the state of California of murdering 24-year-old Davion Gregory at an event in Carson, California on December 10, 2016, was acquitted of all charges of murder and attempted murder at the Compton Courthouse today. The jury was hung on the second count of criminal street gang conspiracy — a complex and convoluted charge that they will decide whether to refile on August 1st. Drakeo will remain in prison until then. He was convicted on a charge of felony gun possession by a felon, which should be knocked off with time served.
Drakeo's brother Ralfy The Plug was convicted of multiple charges of second degree commercial burglary and possession of an assault rifle with a gang enhancement that carry crime charges of up to ten years or more. His co-defendant Mikell Buchanan was convicted of murder and attempted murder with a gang enhancement. He currently faces life without parole.
Drakeo The Ruler (born Darrell Caldwell) was arrested in connection with the crimes in January 2017. His trial has dragged on for the past month. As Jeff Weiss reported for The FADER earlier this month, state prosecutors frequently sought to use the music and videos made by Caldwell and his Stinc Team collective as proof that Caldwell murdered Gregory and attempted to murder two other men, Travis Harvey-Broome and Kwentin Polk, who were injured by gunfire that night. The prosecution also submitted Instagram DMs, public tweets, and covertly recorded, barely audible jailhouse conversations from "informants" as evidence against Caldwell and the Stinc Team.
The case hinged on the notion that Caldwell attended the party in Carson seeking to kill the rapper RJ (born Rodney Brown) — who did not attend the event that night and was not scheduled to perform in any capacity. Prosecutors claimed that Caldwell plotted Brown's murder and that he met with two men — Jaiden Boyd and Mikell Buchanan — on the evening of December 10 to provide them with firearms to carry out the killing.