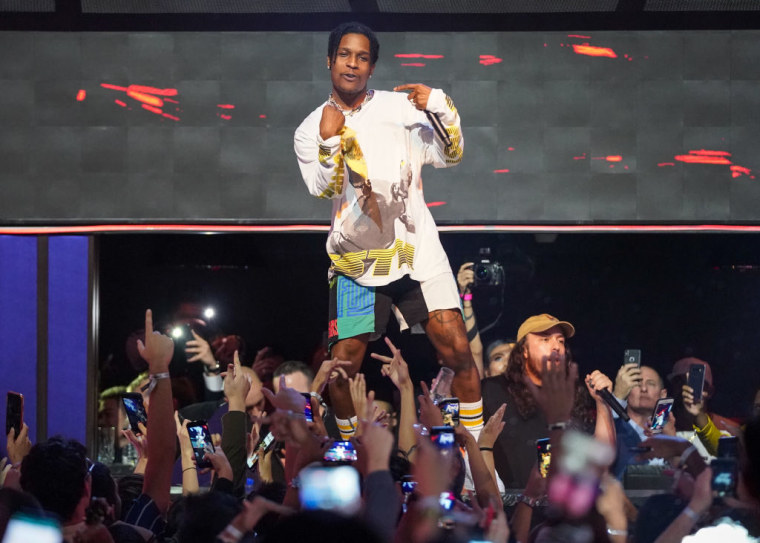 A$AP Rocky has pleaded not guilty to assault on the first day of his trial at Stockholm's District Court, The Guardian and CBS News report. Rocky was arrested in the Swedish capital following the alleged incident on June 30. He and two associates are accused of beating and kicking Mustafa Jafari. The rapper's lawyer claims his client was acting in self-defence. The trial could potentially run until Friday, August 2.
Prosecutors claim that Rocky and the two members of his entourage hit Jafari with a bottle, a suggestion his lawyer claims he can disprove.
A$AP Rocky has been in custody since July 3. Authorities in Sweden deemed him a flight risk and refused to grant him bail. The rapper was forced to pull a number of festival dates in Europe as a result.
The assault case became an international incident when President Trump got involved, defending Rocky on Twitter and criticizing the Swedish government over his treatment. Trump was made aware of the case after being lobbied by Kanye West and Kim Kardashian.
If found guilty A$AP Rocky faces a maximum two years in prison.
Listen to The FADER's weekly playlist of songs you need in your life