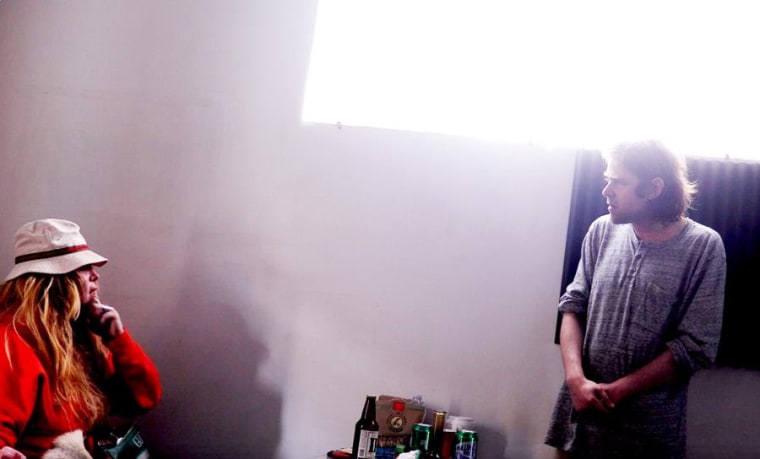 Ariel Pink will remix five Royal Trux songs for a new EP out in September. The Pink Stuff EP features remixes of songs from Royal Trux's 2019 comeback album White Stuff, which came out in March. Pink Stuff will be released digitally and as a double 7" on September 6, via Fat Possum. Pink's take on "Suburban Junky Lady" can be found below alongside the EP track list.
Track list
"Suburban Junky" Lady (Ariel Pink Remix)
"Year of The Dog" (Ariel Pink Remix)
"Get Used To This" (Ariel Pink Remix)
"White Stuff" (Ariel Pink Remix)
"Whopper Dave" (Ariel Pink Remix)
White Stuff is Royal Trux's first new album in 19 years. The punk duo, Jennifer Herrema and TK, split following 2000's Pound for Pound. 2002's Hand of Glory, consisting of tracks recorded in the '80s, followed.
Ariel Pink's most recent album, Dedicated to Bobby Jameson, came out in 2017.