King Princess turned a Big Little Lies meme into a techno banger
*Screams*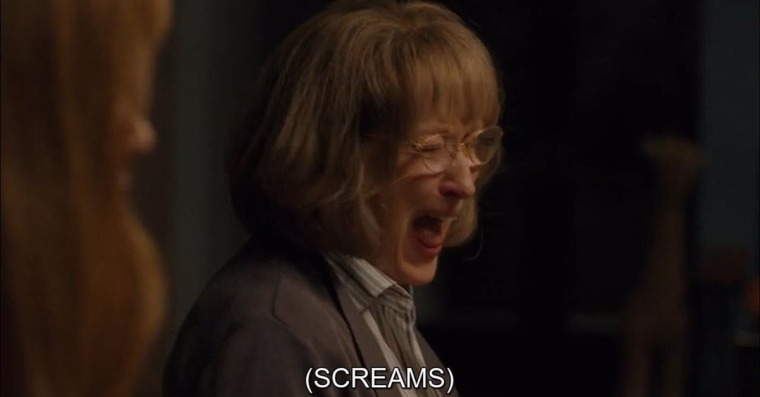 Season 2 of Big Little Lies was, for most viewers, not the most well-executed TV show of the year. A mixture of thin plots and under-written characters, not to mention an ugly off-camera scandal, and it's safe to say the A-list vehicle won't live long in the memory. One moment to savor, however, was Meryl Streep screaming at the dinner table in character as the mother-in-law from hell, Mary Louise Wright. Purveyor of transgressive pop King Princess knows this too, and that's why she has used the Oscar-winner's howl for new song "Mary-Luiz (Plz Plz)."
Streep's dialogue is sampled over a pounding techno beat with the scream cutting in at sporadic moments to create a sadly relatable song ideal for a warehouse rave or, like, the bathroom after a particularly tough day. With lines like "We should scream!" and "Don't you feel angry?" honestly, who can disagree?
Tweeting about the song, King Princess wrote: "this is a track very close to my heart and puss. Thank you to skylar and logan for additional prod and good vibes in the studio all around. Special thanks to henry for the gik and the gak. Thank you to @ the real Meryl Streep for the feature."
"Mary-Luiz (Plz Plz)" won't feature on King Princess's upcoming album Cheap Queen, which is due on Mark Ronson's label Zelig Records in the fall.
Listen to The FADER's weekly playlist of songs you need in your life