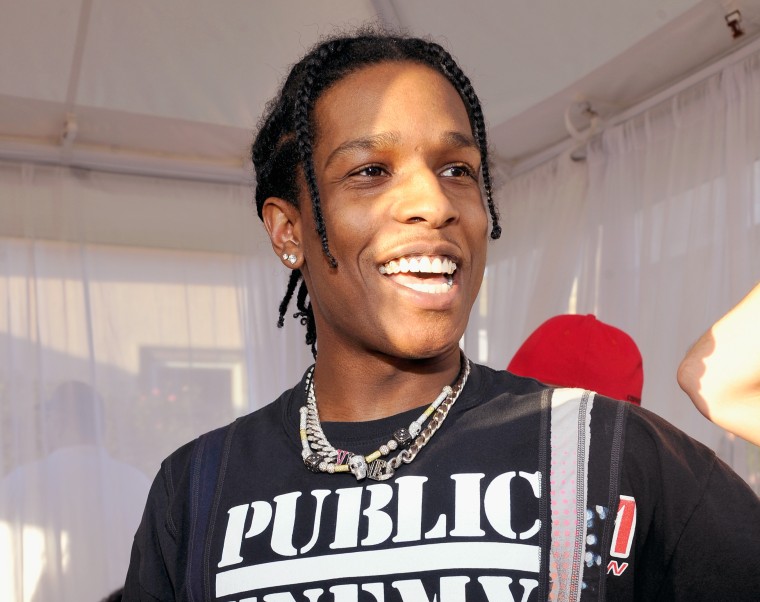 A$AP Rocky has been granted release from jail in Stockholm as he and co-defendents Bladimir Emilio Corniel and David Tyrone Rispers await the final verdict. Though prosecutors reportedly argued that Rocky should remain jailed due to a potential security risk on a flight, the judge disagreed. The New York Times reports that the packed court room broke out in cheers upon news of his release, with Rocky's mother saying "there is a God."
A final verdict on the case is expected to be delivered on August 14. Prosecutor Daniel Suneson has requested an additional six-month prison sentence for Rocky; it's unlikely that he faces more time. Rocky's charges stem back to a physical altercation in Stockholm back in early July where he claims he was acting in self defense. President Trump, who reportedly sent the presidential envoy for hostage affairs to facilitate in the rapper's release, has commented on the new development, tweeting "it was a Rocky Week, get home ASAP A$AP!"
[Update: 2:50PM EST]
A$AP Rocky has released a public statement via his Instagram account: "THIS HAS BEEN A VERY DIFFICULT AND HUMBLING EXPERIENCE," he writes. "I WANT TO THANK THE COURT FOR ALLOWING ME BLADI AND THOTO TO RETURN TO OUR FAMILY AND FRIENDS THANKS AGAIN FOR ALL OF THE LOVE AND SUPPORT." Read his full statement below.