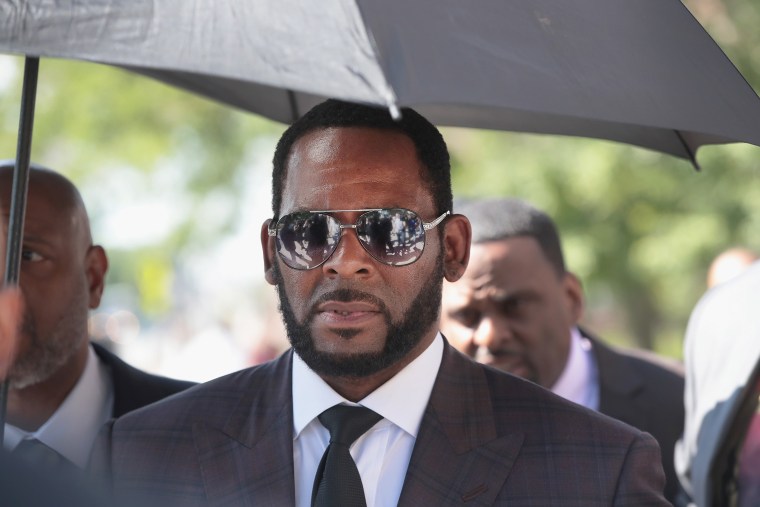 R. Kelly appeared in a federal court in Brooklyn on Friday morning and pleaded not guilty to five federal sex crime charges in New York State, according to the Associated Press. The singer was denied bail and will likely be returned to Chicago, according to CBS News, where Kelly also faces federal sex crime charges.
Kelly is accused by five women in New York, referred to as "Jane Doe" in court papers. The women allege that Kelly exploited them, with prosecutors accusing Kelly of "illegal sex" with some of the women. One woman claims Kelly had unprotected sex with her while he had a venereal disease. Kelly's attorneys have called these accusations false, and have labeled the women as "groupies."
In February, Kelly was charged with 10 counts of aggravated sexual abuse in Chicago, followed by an additional 11 count sexual abuse charge filed in May. A 13-count child pornography indictment was filed against Kelly in July. He has pleaded not guilty in all cases.