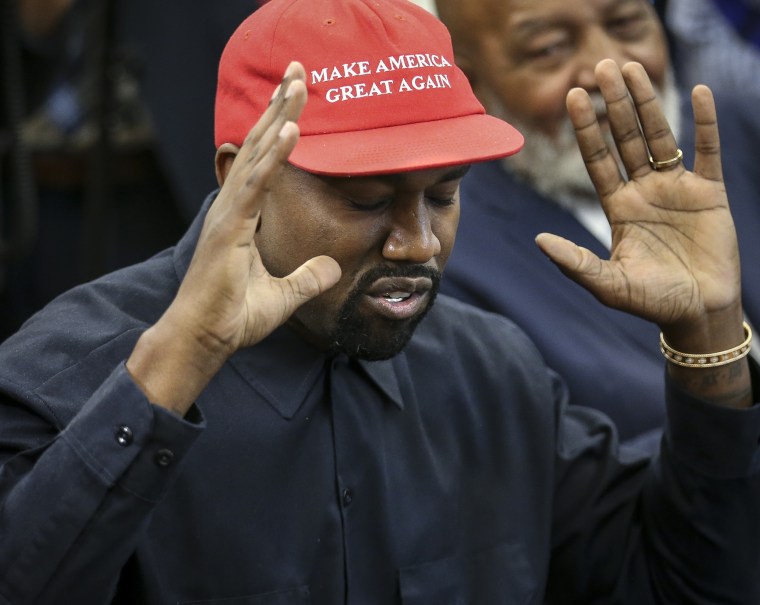 Kanye West's plan to bridge the class divide is in trouble, and it's not an entirely surprising turn of events. According to a TMZ report, West's neighbors in Calabasas told the L.A. County Dept. of Public Works about the yurt-esque structures he has been building on his property, and now the authorities are telling West to either get a permit or tear them down.
The housing units, meant in West's mind to bring together people of different class backgrounds, were reported by Forbes in April. Last week, TMZ revealed images of the structures.
A neighbour reportedly called an inspector on July 18, who decided that the properties were part of a performance and temporary, and could therefore remain. TMZ reports that another inspector was called last week, and it was determined that the structures were in violation of building codes due to their concrete foundations. West was reportedly ordered to get a permit for his domes by September 15. Otherwise, they'll have to be torn down.
TMZ reports that the structures are meant to be temporary and that the concrete foundation was used for "safety and structural reasons." The site says that West will move forward with acquiring the necessary permits.