This is what OVO Day 2 looked like
Drake's official homecoming celebrated the very best of Toronto style.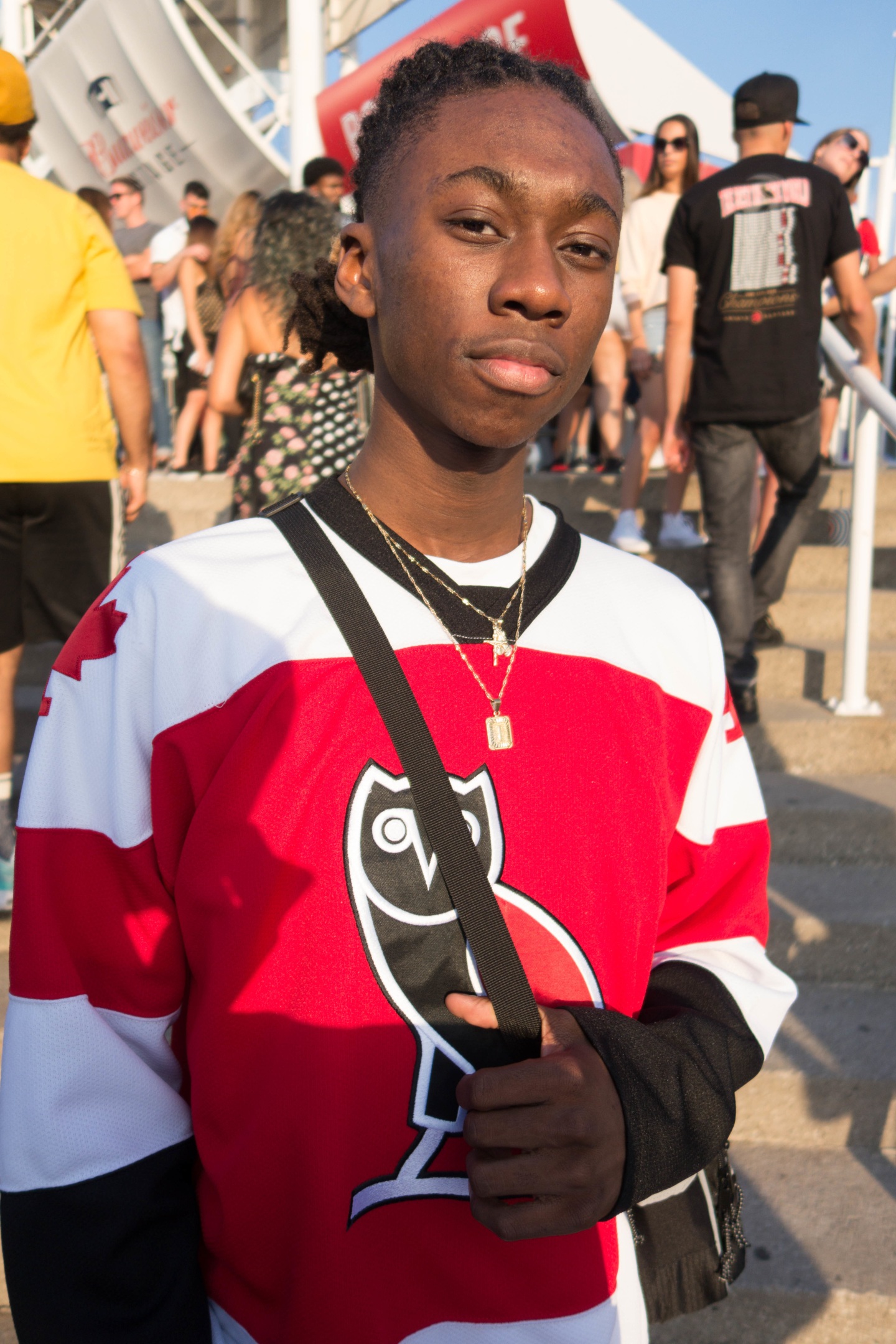 OVO Fest's star-studded second night had its share of surprises, with special guests Megan Thee Stallion, Cardi B, and even Drake's former rivals Meek Mill and Chris Brown all taking the stage. Drake himself played hit after hit between each surprise guest and performed in front of a giant replica of the Larry O'Brien trophy, in continued celebration of the Raptors' NBA Finals win back in June.
Some of the festival's best moments happened in the crowds headed to the show, where fans wore everything from OVO-emblazoned hockey jerseys to official and unofficial Raptors gear — with the city clearly still on a high from the team's historic win. Through it all, the crowd were as perfectly dressed as they had been on Sunday. Here's what Day 2 of OVO Fest looked like from the lot.