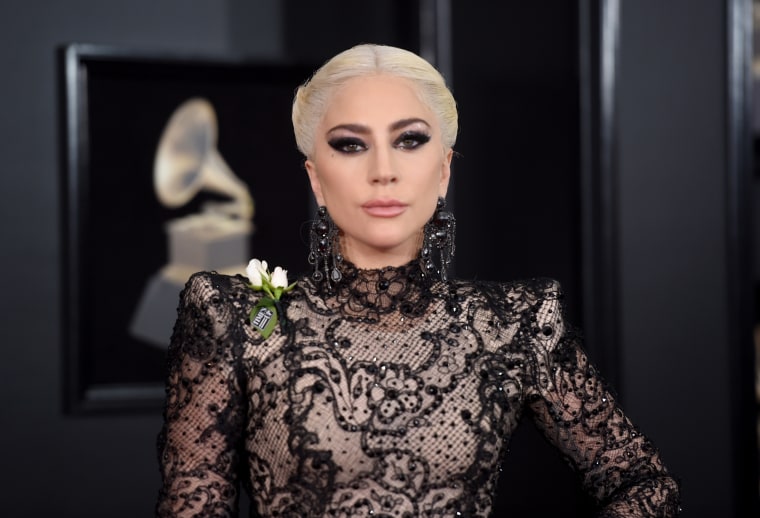 Lady Gaga could be the latest popular musician to face a significant and highly suspect copyright lawsuit. According to a report in Page Six, an obscure singer-songwriter named Steve Ronsen is threatening Lady Gaga with a lawsuit, claiming her Oscar-winning song "Shallow" from the film A Star Is Born was ripped off from his song "Almost," released on SoundCloud five years ago. Listen below:
The crux of Ronsen's alleged claim is a chord progression: Both "Shallow" and "Almost" use the chords G, A, and B in sequence. However, Gaga's team says the same progression also appears "Dust In The Wind," a song released by Kansas in 1978, It's important to note that while "Almost" now has tens of thousands of SoundCloud streams, Page Six notes that the song had "fewer than 300 streams" before it broke the story.
Page Six reports that Ronsen is asking for a multi-million dollar settlement. Gaga's attorney Orin Snyder called the suit "a brazen shakedown" in a statement to Page Six. "Mr. Ronsen and his lawyer are trying to make easy money off the back of a successful artist. It is shameful and wrong. I applaud Lady Gaga for having the courage and integrity to stand up on behalf of successful artists who find themselves on the receiving end of such [claims]. Should Mr. Shirian proceed with this case, Lady Gaga will fight it vigorously and will prevail."
Ronsen's attorney Mark D. Shirian claims to have shown Gaga's team "an official report from a renowned and respected musicologist and professor who determined that there are significant tempo, melodic, rhythmic, and harmonic similarities between the two 'hooks' of the songs at issue."
If the lawsuit seems shaky, don't count it out: just this week, Katy Perry and her label Capitol Records were ordered to pay $2.78m to Christian rapper Flame, after a jury concluded that Perry's song "Dark Horse" copied Flame's track "Joyful Noise." Of course, parts of Ronsen's song "Almost" kinda reminds me of "Slide" by the Goo Goo Dolls, so he should hope that John Rzeznik isn't paying attention.