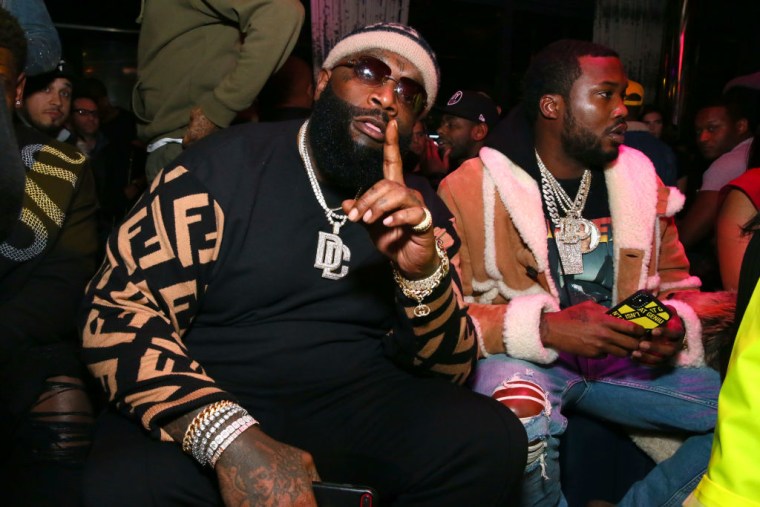 Rick Ross has dropped new album Port Of Miami 2. The album features a posthumous verse from Nipsey Hussle on "Rich Nigga Lifestyle," while Drake appears on "Gold Roses." Other guests on the album include Meek Mill, Wale, Teyana Taylor, and DeJ Loaf.
In the run up to the release of Port Of Miami 2 Ross stated that he had secured a song featuring both long-time rivals Lil Wayne and Pusha-T. However, while "Maybach Music VI" does feature Wayne (and John Legend), Pusha-T is absent from the song.
Port Of Miami 2 is Ross's 10th studio album. He trailed the record by paying tribute to his late manager Black Bo, who passed away in 2017.