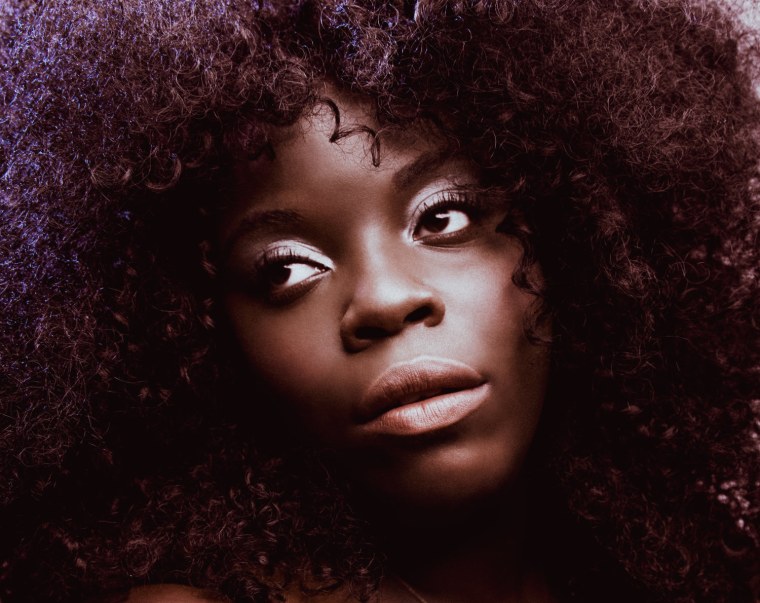 Who are they?
Name: Yola Carter
Style: Tender country-soul that nods to the days of Dusty Springfield and Roberta Flack.
Location: Bristol, England
Why should I listen?
Yola makes music for starting all over. Back in 2015, after a period of intense personal strife, her Bristol home burned down when a kitchen appliance caught flame. "I was thinking, what's worse than this?" she told Rolling Stone of the incident. "The thing that was worse was the life I had just managed to get myself out of." The unsolicited moment of turmoil became a force behind her debut album, Walk Through Fire, a glorious work of self reverence and renewal.
The album was written and recorded with Dan Auerbach (of the Black Keys) in Nashville, far from her native England. Though Walk Through Fire signals to the country-soul legends of the sixties, it's fleshed out with a traditional Americana palette, complete with sunset-ready steel pedal and prickly fiddle solos. Across its twelve song tracklist, the focus never wavers from Yola's tremendous vocals and the deep, pervasive sense of hope coursing throughout her lyrics.
I first discovered Yola after Orville Peck posted her song "Ride Out In The Country" on his Instagram story. It's the kind of song that anybody living in a crowded city deserves to have in their back pocket: a panoramic ballad about holding a cinematic moment for yourself. It doesn't matter if you've even got a pickup truck and a dusty, dirt road at your disposal: the song itself is the ride out in the country.
Yola 2019 North American tour dates:
AUG 16 FRI - Philadelphia Folk Festival, Upper Salford Township, PA,
AUG 17 SAT - Philadelphia Folk Festival, Upper Salford Township, PA,
AUG 22 THU - Fayetteville Roots Festival - Fayetteville, AR,
SEP 4 WED - Starlight Theatre, Kansas City, MO, (With Kacey Musgraves)
SEP 5 THU - Stifel Theatre, St. Louis, MO, (With Kacey Musgraves)
SEP 6 FRI - Jacobs Pavilion at Nautica (formerly Nautica Pavilion), Cleveland, OH, (With Kacey Musgraves)
SEP 9 MON - Sony Centre for the Performing Arts (soon to be Meridian Hall) Toronto, Canada (With Kacey Musgraves)
SEP 14 SAT - Music Midtown, Piedmont Park/Park Tavern, Atlanta, GA,
SEP 19 THU - Castle Theatre, Bloomington, IL,
SEP 20 FRI - Codfish Hollow Barnstormers, Maquoketa, IA,
SEP 21 SAT - Farm Aid, Alpine Valley Music Theatre in East Troy, Wisconsin
SEP 22 SUN - Bluebird Nightclub, Bloomington, IN,
SEP 27 SAT - Fillmore New Orleans, New Orleans, LA, (With Kacey Musgraves)
SEP 28 SAT - Fillmore New Orleans, New Orleans, LA, (With Kacey Musgraves)
OCT 11 FRI - Austin City Limits Music Festival, Austin, TX,
OCT 12 SAT - Austin City Limits Music Festival, Austin, TX,
OCT 13 SUN - Austin City Limits Music Festival, Austin, TX,
OCT 25 FRI - Bridgestone Arena - Nashville TN (With Kacey Musgraves)
DEC 11 WED - Garcia's, Port Chester, NY, United States
DEC 30 MON - The Ryman w/ Old Crow Medicine Show, Nashville
DEC 31 TUE - The Ryman w/ Old Crow Medicine Show, Nashville