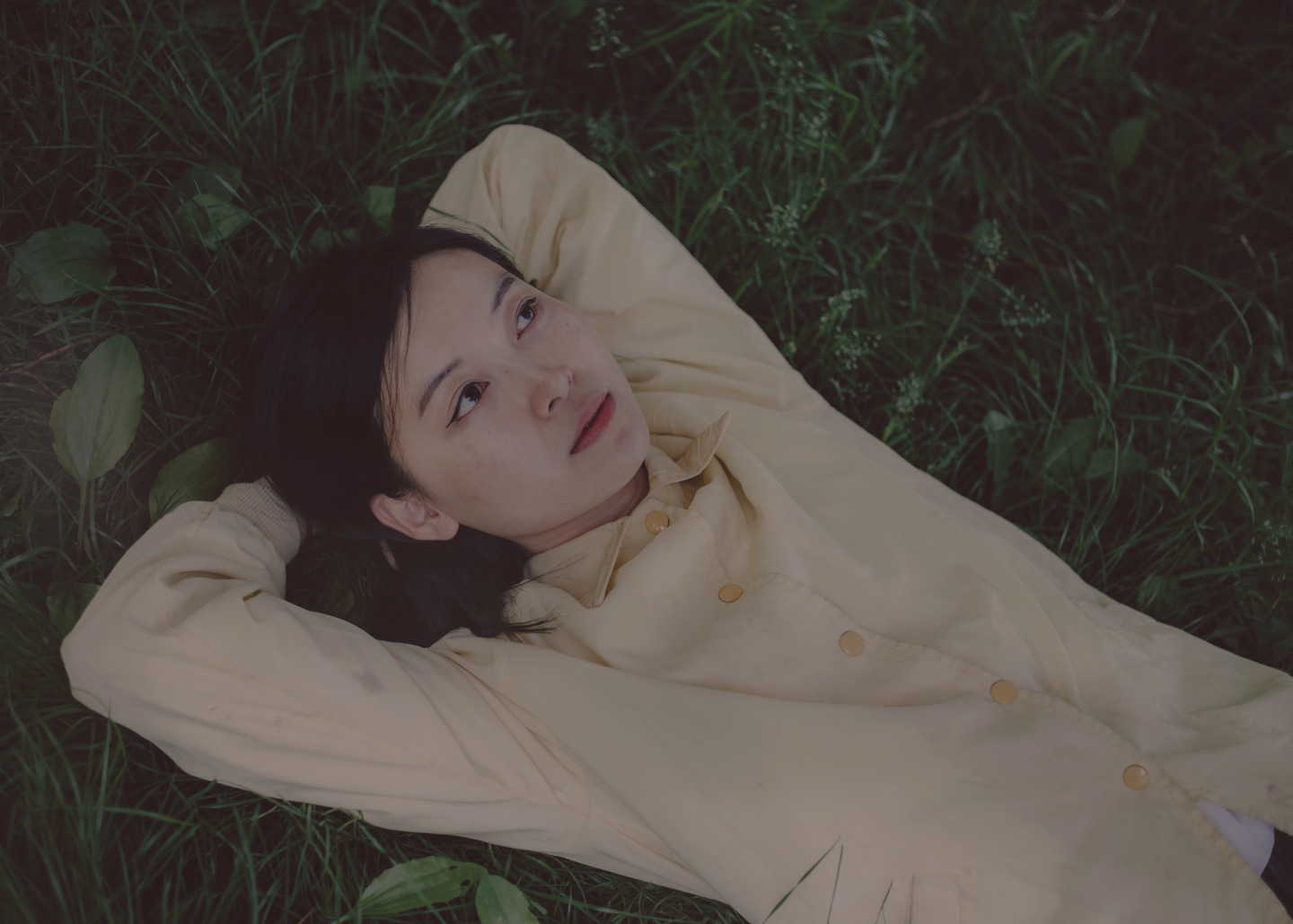 During the final minute of Leslie Bear's second album as Long Beard, Means to Me, a stormy, distorted guitar dominates. "I really just wanted to shred," Bear says while talking about the closing track, "The Last." We're walking around the botanical gardens at Rutgers while the 28-year-old East Brunswick, NJ native explains her relationship with the instrument she taught herself to play in high school. "I was always insecure and have heavy imposter syndrome about being a guitarist. Nobody ever takes an Asian girl seriously when they play guitar. I was like, Fuck it — I'm going to own my guitar skills."
Bear makes dreamy indie rock as Long Beard and wrote much of her new album in East Brunswick after earning her computer science degree at Rutgers; since her 2015 debut Sleepwalker, she quit a full-time corporate job, toured with Japanese Breakfast and Snail Mail, and moved to upstate New York. Out September 13 via Double Double Whammy, Means to Me blends the ethereal haziness of Bear's debut with a clarity and confidence that reinforce her swirling, atmospheric sound; on the acoustic opener "Countless," Bear gives herself no place to hide as she muses over a relationship that has grown distant.
"I'm nervous about coming off as vulnerable or weak in a lot of ways," she admits. "Making sad music puts you in that position." But on Means To Me, Bear also comes to terms with her insecurities, learning that she's even stronger when she embraces them.
How did you feel after Sleepwalker was released?

I was completely new to the music industry — naïve, in a lot of ways. I didn't know how to navigate it. It was a strange time for me to put out a record. I'd just graduated, and I had other responsibilities that I felt were more pressing. I didn't know how feasible it would be to pursue a music career. It's really good to know that I tried a corporate life and it wasn't for me. I feel like I'm a musician more than anything else, and that's what I wanna be doing.
What didn't you like about your corporate job?

I really enjoy computer science, but the working environment was depressing. I felt really underappreciated, and it was very sexist in some ways — nobody took me seriously, and initially there were only two girls working there. The other girl was the only person who'd talk to me — and then she quit! I didn't think I could survive working here.
Means To Me sounds like an album about home.

It is, but not necessarily about a specific place that I was in. It's all over the place, especially because I've been kind of all over the place in the last 10 years. It's more about how home feels.
I was lonely and thinking about how certain friendships and relationships I had were affected by time — how everybody moves away. Sometimes, you realize you're not as much a part of certain people's lives as you maybe thought you were. Musically, sometimes it's happy-sad. Part of me is embarrassed that all my songs are kind of sad, hopeless, and pathetic. I write songs to make sense of how I'm feeling and it's sometimes a coping mechanism. It makes sense that they'd also sound optimistic.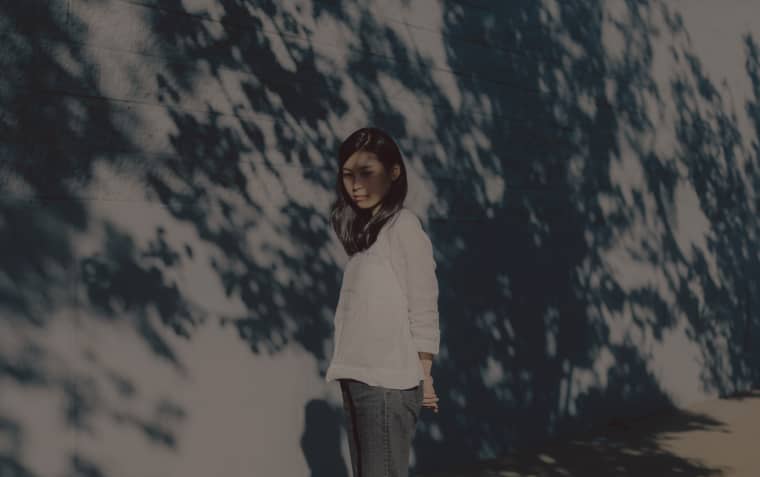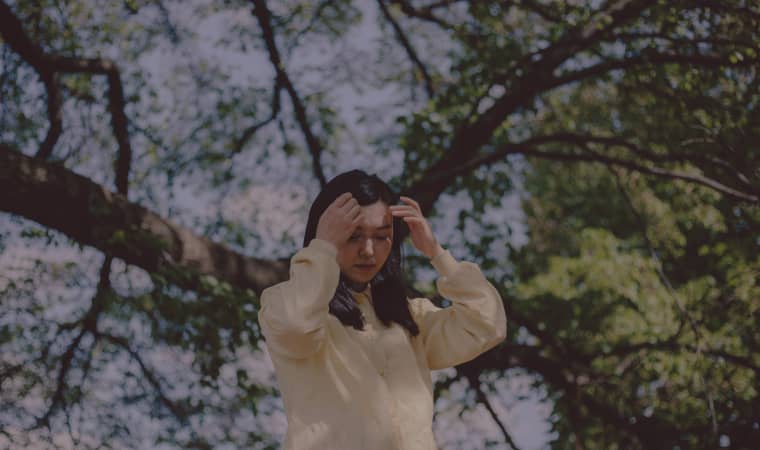 You recently toured with Japanese Breakfast, which your co-producer Craig Hendrix also plays with.

[Japanese Breakfast's Michelle Zauner] reached out to me on Facebook two or three years ago and was super nice — a big supporter of my music. She asked if I could fill in on bass for their tour with Slowdive. I've always loved Michelle's songwriting, so I was like, "Yes, of course." Slowdive was also one of my favorite bands, so it was a once-in-a-lifetime opportunity. I really got to know Michelle, Craig, and everybody in their band. They're the sweetest people.
Tell me about the album title.

["Means to Me"] was one of the first songs I'd written, and it stuck with me the whole time. I had a hard time figuring out what to name the album, and I just kept coming back to that song. It's really vulnerable, and it also felt like a change. I was ready to show some honesty in songwriting. I've always tried to present myself as a tough individual. It's hard for me to break down my shell and write songs where I'm like, "Look, I'm really sad and vulnerable, too."
Do you do anything to decompress other than playing music?

Video games. I've been playing a lot of Super Smash Brothers, and I just got Stardew Valley. Michelle has been telling me to play Stardew Valley for years. It's like Harvest Moon and Animal Crossing — you have to be really good at time management. It's a productive game, and I like that.
I also like seeing friends a lot when I can. It's funny: I feel like a lot of the feelings I express on the record make it seem like I don't have any friends, or that nobody cares about me — which isn't true. I'm so lucky to have a lot of really good friends. Even if they don't live near me, or I can't see them as often as I'd like sometimes, I get it. We're all trying to do our own thing and live.

---

Listen to Long Beard's debut, Sleepwalker.