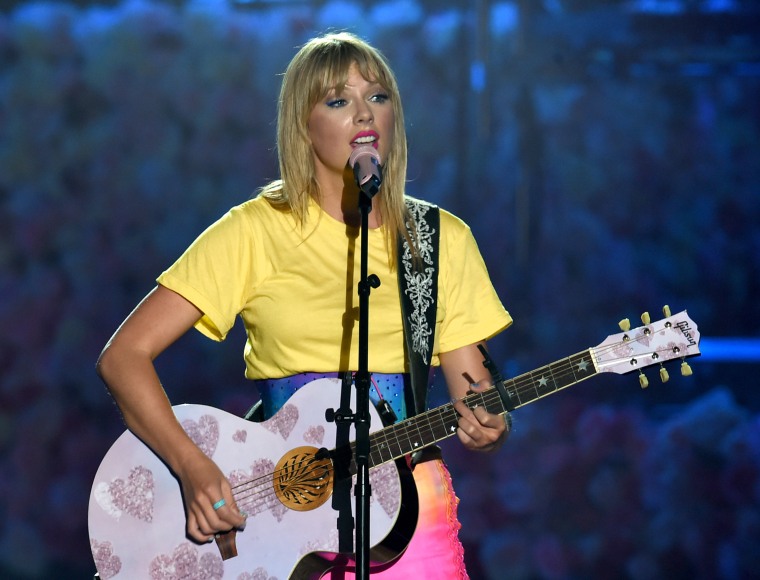 Taylor Swift intends to re-record six of her previously released albums after their masters were sold in a $300 million dollar deal to Scooter Braun, according to The Hollywood Reporter. Speaking with Tracy Smith for an upcoming interview with CBS Sunday Morning, Swift said she "absolutely" plans to return to the studio to re-record the projects, which will enable her to re-release them as she sees fit.
Swift's plan could spell trouble for the $300 million deal between Braun and Swift's former label, Big Machine Records. Swift said she was "sad and grossed out" by the deal in a statement issued soon after the deal's announcement. "I learned about Scooter Braun's purchase of my masters as it was announced to the world," she said. "All I could think about was the incessant, manipulative bullying I've received at his hands for years."
Swift may be following the advice of Kelly Clarkson, who in July tweeted her thoughts at Swift: "U should go in & re-record all the songs that U don't own the masters on exactly how U did them but put brand new art & some kind of incentive so fans will no longer buy the old versions. I'd buy all of the new versions just to prove a point."
The plan is not unprecedented: pop signer JoJo, who struggled for years with label issues, re-recorded and released her first two albums Jojo and The High Road in 2018.
Taylor Swift's new album Lover will be released on August 23 via Republic.