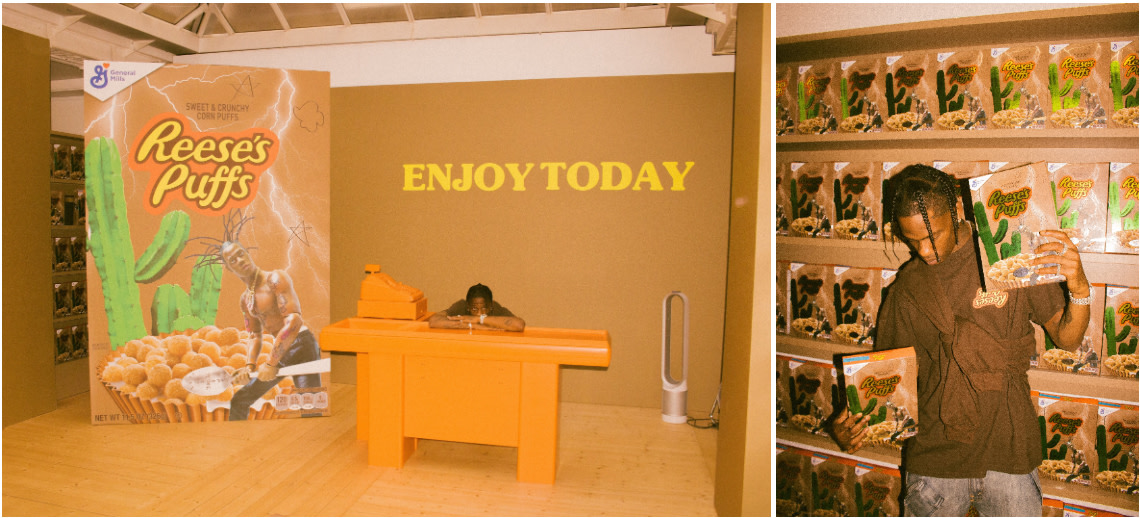 My awareness that music merchandise could be cool began, fittingly, with Kanye West. During the Melbourne stop of his Yeezus tour In 2013, Kanye installed a pop-up in the city where you could buy a limited variant of his controversial, Wes Lang-designed merch. I skipped school to pick up a shirt, but there was no discernable queue and seemingly very little interest in the store itself. Three years later, he installed another merch pop-up in Melbourne for the tour behind The Life of Pablo; this time there was an eight-hour queue to get into the store.
Since then, merch has become a mammoth part of popular culture. Merch can make or break album-sales records, fund the careers of emerging artists, and be resold for hundreds or thousands of dollars. It's strange, but oddly fitting, that one of the most defining aspects of music in 2019 isn't really about music at all, and for better or for worse, merch is no longer just merch. The global music merchandise market was worth $3.1 billion in 2016, partially because selling records isn't really a viable option to make heaps of cash anymore — but also because it's not the most viable option for significant chart placements anymore.
High chart placement is still an indicator of clout and fame, and over the past few years pop musicians realized that the best way to juice their numbers was to bundle albums with exclusive merchandise. Even if the number of people who buy physical music product has dwindled, there are scores of ravenous teens out there who can't live without a new Travis Scott or Ariana Grande t-shirt. Bundle a digital copy of an album with a must-have streetwear item, and you've got higher first-week numbers than what artists were racking up a few years ago.

Naturally, artists have found a way to exploit this. It's not uncommon to release multiple variants of records or drop staggered merch releases to strongarm completist fans into buying multiple copies of the same album. Earlier this year, BTS released four different limited edition versions of their record Map Of The Soul: Persona, a move widely seen as exploitative of their dedicated fans who would feel compelled to buy more than one copy of the album. Leading up to the release of his latest record IGOR, Tyler, the Creator released a new merchandise pack bundled with a digital copy of the album every day — which meant that fans buying, say, a hoodie one day would end up with two downloads of the album if they also wanted to buy a poster on another day.
Taylor Swift has naturally sent this phenomenon into overdrive: each of her new singles has come with its own line of merchandise, and every product comes with a download of Lover upon its release next Friday. Swift is one of the few artists left who can still shift over a million copies of an album upon its first week of release, and although she no longer has the advantage of not being streamable, her merchandise packs will probably fill the gap in sales lost with streaming. (Of course, the merch has to be sellable, and your fans still have to want it; despite a variety of pre-order bundles for his new record The Big Day, Chance The Rapper still debuted at #2 on the Billboard charts.)

Conversely, merch can keep independent artists afloat in the early stages of their careers, when they have low streams but burgeoning fanbases. "Merchandise sales can be a crucial part of building an artist's business, particularly in the early stages of developing sustainable touring where it can supplement live income," says Jim McKinnon, manager of indie-pop musician Mallrat. "Developing an online sales channel early on can provide consistent cash flow, which means an artist is more able to say yes to touring opportunities that otherwise might be out of reach." In developing acts, he says, merchandise can sometimes account for 25% of an artists income, a relatively huge proportion.
The fact that the sale of t-shirts has become as (if not more) important than the sale of digital downloads or CDs is a bizarre and unlikely reality, and it doesn't even feel like we've seen the full extent of where merchandise bundling will go. As more artists cotton on, the volume and speed at which artists drop merch will undoubtedly increase. And while merchandise can be used as a way to exploit fans' wallets, it's also a way for artists to finally make substantial amounts of money without having to rack up millions of streams, which might end up benefiting everyone.