Eminem's publisher sues Spotify for infringement, accuses company of "potentially billions" in damages
The lawsuit also challenges the constitutionality of the recently passed Music Modernization Act.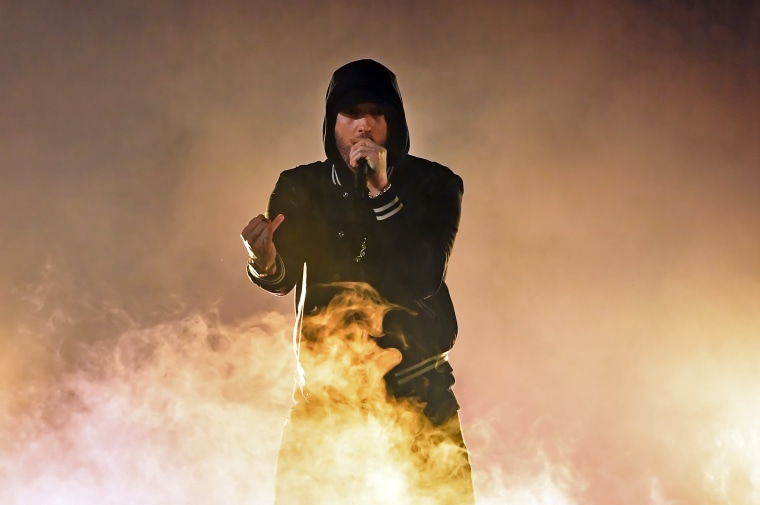 Eminem's publisher Eight Mile Style has filed a lawsuit in Nashville against Spotify, according to The Hollywood Reporter. The suit alleges that the streaming platform has infringed on the copyrights of hundreds of songs, and challenges the constitutionality of the Music Modernization Act, a set of laws and regulations affecting the music industry recently passed by Congress.
The suit claims that Spotify infringed the copyrights of 243 Eminem songs, including his hit "Lose Yourself," making the company liable for "potentially billions of dollars in alleged damages." Spotify does not have the proper licenses for the songs, according to the suit: "Spotify has not accounted to Eight Mile or paid Eight Mile for these streams but instead remitted random payments of some sort, which only purport to account for a fraction of those streams."
Eight Mile Style also claims that Spotify is not adhering to the requirements of the Music Modernization Act, and even circumventing them. The suit accuses Spotify of placing Eminem's "Lose Yourself," in a special licensing category for songs with unknown copyright holders.
Spotify "did not engage in the required commercially reasonable efforts to match sound recordings with the Eight Mile Compositions as required by the MMA," according to the suit, which also questions the Music Modernization Act's constitutionality. "The MMA's retroactive elimination of the right of a plaintiff to receive profits attributable to infringement, statutory damages, and attorneys' fees, is an unconstitutional denial of due process (both procedural and substantive), and an unconstitutional taking of vested property rights."
Eight Mile Style is seeking all of Spotify's profits as compensation. However, if that fails, the plaintiffs will instead seek $36.45 million, or $150,000 for each of the 243 songs.