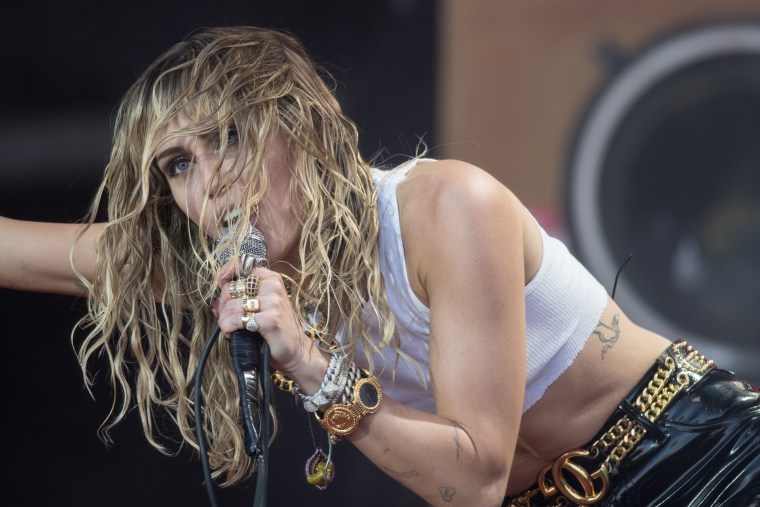 Miley Cyrus has responded to rumors that infidelity ended her marriage with Liam Hemsworth. In a lengthy Twitter thread, which was later posted to Instagram via the notes app, Cyrus shut down the speculation: "I cannot accept is being told I'm lying to cover up a crime I haven't committed. I have nothing to hide."
Cyrus then went on to list a number of career setbacks, saying "it is no secret that I was into partying in my teens and early 20's... I lost a massive Walmart deal at 17 for ripping a bong. I got kicked off hotel Transylvania for buying Liam a penis cake for his birthday and licking it. I swung on a wrecking ball naked. There are probably more nudes of me on the internet than maybe any woman in history."
"The bottom line is, I HAVE GROWN UP," she continued. "At this point I had to make a healthy decision for myself to leave a previous life behind. I am the healthiest and happiest I have been in a long time. You can say I am a twerking, pot smoking, foul mouthed hillbilly but I am not a liar."
Read her entire statement below. Earlier this year, Cyrus released her latest project, She Is Coming, as well as a number of new songs as fictional popstar Ashley O.