CURRENT MOOD: Start the day right with G FLIP's Get The Fuck Outta Bed playlist
For Current Mood #018, Melbourne-based producer G Flip shares the songs that hype her up in the morning.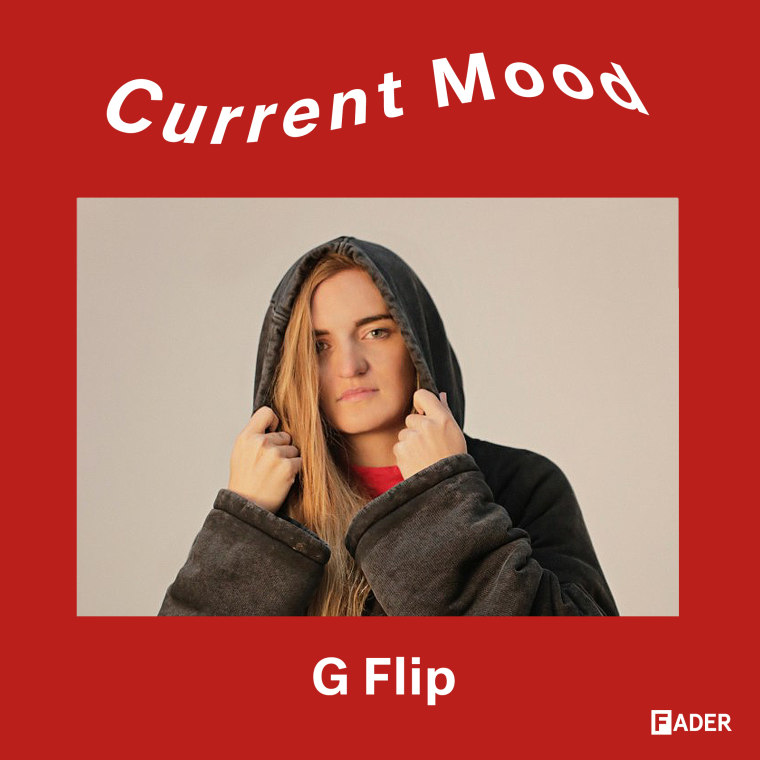 In our Current Mood series, we ask some of our favourite artists to curate a playlist according to a specific theme or mood of their choice. For Current Mood #018, Melbourne-based producer and songwriter G Flip selects the songs that get her out of bed in the morning. Listen to past Current Mood playlists here.
Melbourne-based producer, singer and songwriter G Flip — aka Georgia Flipo — doesn't make low-key music. The recent GEN F artist is more about going big or going home; her debut album About Us, released last Friday, is an avalanche of huge hooks, electric synth lines, and stadium-sized drum fills. From lead single "Stupid," co-written by pop writer du jour Justin Tranter, to the soft-rock epic "Lover," About Us is a collection of songs that's energising and galvanising.
Naturally, then, Flipo seems to have an affinity for this kind of bombastic, guns-blazing musicianship. Her CURRENT MOOD playlist is titled GET THE FUCK OUTTA BED and it's a collection of songs to start your day with a hit of energy. Considering Flipo's tour schedule, it's no wonder she needs some tracks to hype her up at the start of the day, and this throwback-leaning mix — featuring HAIM, Florence + The Machine, N.E.R.D., and Missy Elliott, among others — is perfect for that.
"I went on my laptop and found my most played songs on trusty old iTunes. These tunes give me energy," Flipo tells The FADER via email. "There are some kick ass female musicians featuring on this playlist and also some sick drum grooves that I love to play along to in warm up." Listen to GET THE FUCK OUTTA BED above, and read our GEN F feature with G Flip.
Listen to The FADER's weekly playlist of songs you need in your life